The university and the Swedish National Road and Transport Research Institute (VTI) have worked together on research projects for many years. The collaboration was given a formal framework five years ago, when LiU's vice-chancellor and VTI's general director signed a strategic collaboration contract to promote long-term mutual development and competitiveness.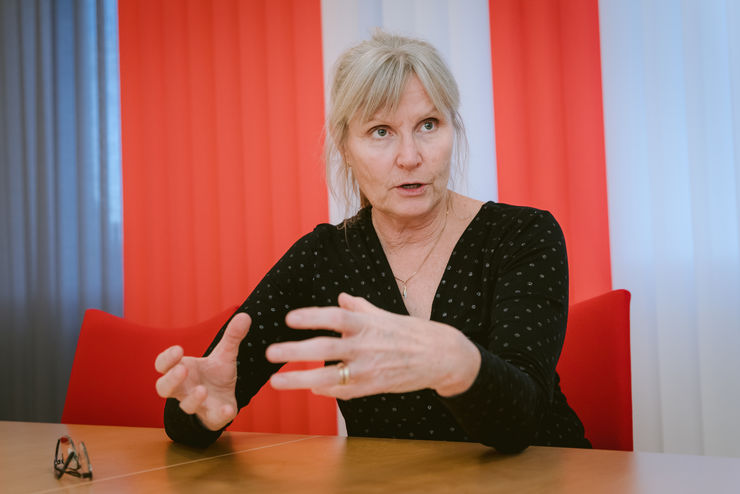 Photo credit Anna NilsenAnna Anund, research director in the human factors section at VTI, was a member of the operative collaborative group right from the start.
"LiU and VTI were already conducting much research together, so the suggestion arose to expand this. I'm a great fan of innovation, and while visiting Australia I saw some autonomous small buses. I was a bit jealous: 'I want some of those'."
Maria Swartz, coordinator for the LiU programme of strategic partnerships has also been involved from the start.
"To begin with, we mostly thought of the buses as a bit of a joke, but the LiU management was positive, and the buses were added to the plan with earmarked strategic funding."
The core, and minimum deliverable, in the project are two buses that are to traffic a route for two years. But it was necessary to involve other parties, and many expressed an interest: Transdev, as operator for the buses; Region Östergötland in the form of Östgötatrafiken; Akademiska hus; Linköping Municipality; Mjärdevi, where the bus route eventually will also run; and RISE, for the digital infrastructure.
An arena for students and researchers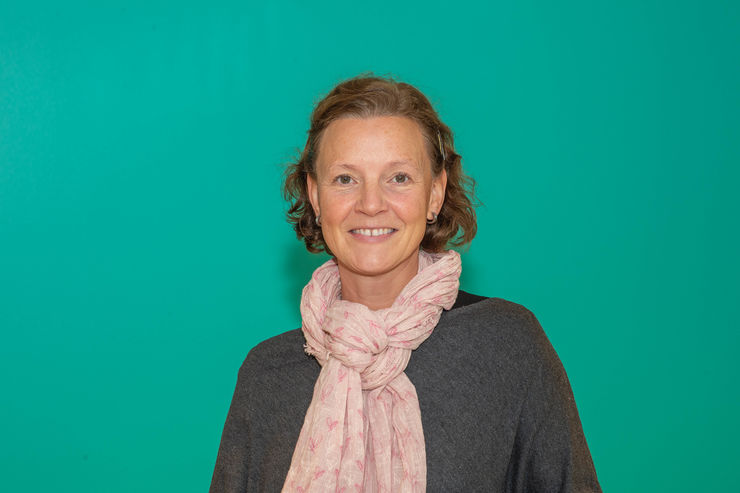 Photo credit Magnus JohanssonAutonomous buses are in use in several places in Sweden, including Lindholmen in Gothenburg and Barkarby in Stockholm.
"But Elin is different since it is an open mobility platform for research", says Maria Swartz. "The idea of test arenas, places where ideas can be tested, is extremely popular just now, not least within 'smart cities' and the autonomous future. The bus may also be the subject of case studies for students, as part of their education."
"Compared with the other autonomous buses in Sweden, Elin differs in three ways", says Anna Anund. "Firstly, this bus is a supplement intended to increase the possibility to use existing public transport in areas that lie between areas with higher priority, known as 'trunk routes' in public transport. They are also often called 'first/last mile' solutions. Secondly, this is also an open arena for students and researchers to study future mobility solutions, which is unique. And thirdly, we are using buses from two manufacturers to find out whether this is possible, or whether they disturb each other."
Mobility increases health and quality of life
Interest from the research funding bodies was rather low when the project started. But now there are several research projects involving the bus.
One of these is a strategic project looking at cyber security, in which LiU researcher Mikael Asplund is working together with Rise. Another is the "4ALL" project, led by VTI. A Vinnova-financed project (FFI) that has as its goal the creation of a digital twin is being carried out by VTI and Scania, while a further Vinnova-financed project is to look at driver fatigue. It will use eye movement and physiological measurements to assess the alertness and attention level of drivers. The Swedish Knowledge Centre for Public Transport, K2, is funding a project looking at how technical aids for people with impaired vision can be adapted to make it possible to travel with this type of vehicle. It is also necessary to investigate how the users experience the travel, and a future EU project (SHOW) will allow the Swedish partners: VIT, Transdev, Rise, Combitech and Ericsson, to look at this in more depth. The EU project will start on 1 January 2020.
"Our success in the project is also to a large extent due to financing from the Swedish Environmental Protection Agency and in-kind contributions from participants. These helped us with the permit application filed at the Swedish Transport Agency," says Anna Anund.
"The Elin project is important for society", Anna Anund continues. "It provides accessibility for all, and it's positive for us to collaborate in something physical and concrete. In the future, we won't take our own car unless we have to: autonomous buses provide mobility for everyone, including children and older people. This is constructive, since we know that mobility increases health and the quality of life."
The buses started service on 6 December 2019. Come and take a ride into the future! More information is available at the project website: ridethefuture.se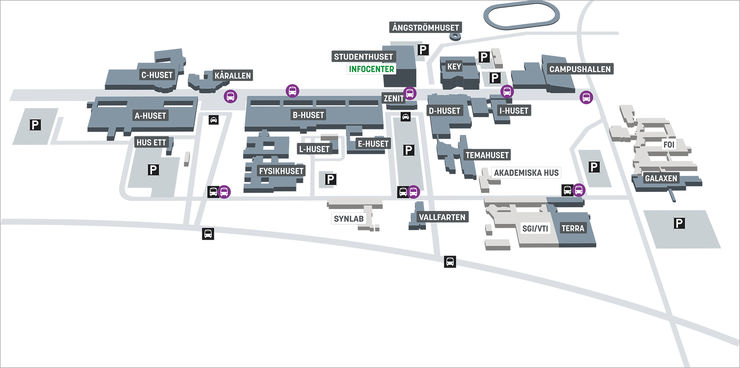 Route and bus stops on Campus Valla for the autonomous buses.
Translated by George Farrants