Cricket is a sport similar to baseball and brännboll. With roots that can be traced back to 16th century England, it is often described as the second most popular sport in the world after football.
"I came to Sweden when I was four years old and grew up in Helsingborg in Skåne. My parents are from India and we've always watched cricket. It's part of life for us."
Selected for the Swedish women's national team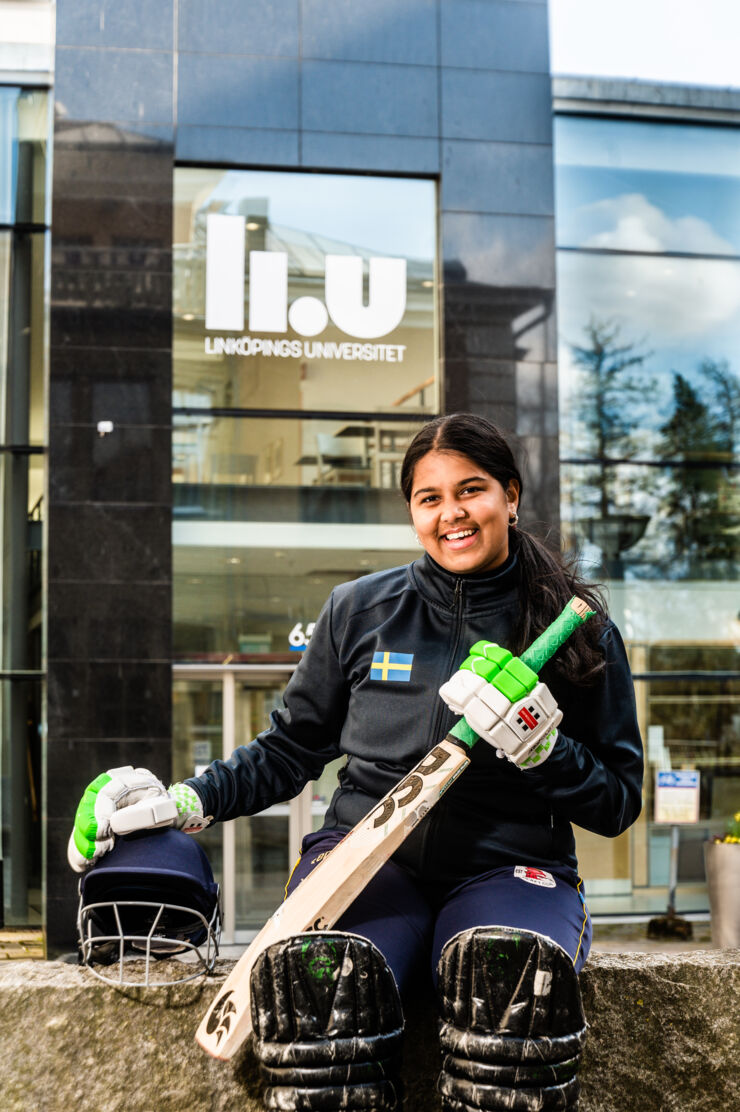 LiU student Sai Shivani Devata, who is studying biomedicine, was very surprised and happy to be selected for the Swedish women's national cricket team. Photo credit THOR BALKHED So, one day in 2020 when she heard about Malmöhus Cricket Club, a club that usually wins the women's southern league, she decided to give the sport a try.
And it went well. So well that she was selected for the Swedish women's national team the following summer.
"I remember the day so well. It was in Malmö in the summer of 2021 and national team coach David Williman was there. He called out the 14 girls who were selected and I was one of them. It was crazy and felt so good."
Since then she has played two tournaments for the national team, one in Sweden and one in Gibraltar where she also took her first wicket, which means that she dismissed, or got out, one of the batters in the opposing team.
"This is my biggest cricket success so far. I was very proud. The batter in the other team was very good, yet I managed to get her out."
Now she wants to continue cricket training and building a strong body so that she can play more games.
"My heart beats for cricket. I love the sport."
Combines elite sports with studies
When she moved to Linköping to study the International Bachelor's programme in Experimental and Industrial Biomedicine, she became part of LiU Elitidrott (LiU Elite Sport). This is a collaboration between LiU and the Swedish Sports Confederation that provides an opportunity for those who want to combine an elite sports career with academic studies, thereby enabling the pursuit of dual careers.
To become an elite sports student (EVL student), you must be active in a sport that belongs to one of the Swedish Sports Confederation's special sports associations. You must also be a potential or current national team athlete, in Sweden or abroad. An elite athlete student receives support in the form of a paid training card at Campushallen in Linköping or at a gym in Norrköping and the opportunity to adapt their studies to their sport. This can, for example, involve being given the opportunity to submit work later and change lab times.
"I'm really grateful that I can train for free at Campushallen and work out there every day. I also play badminton sometimes."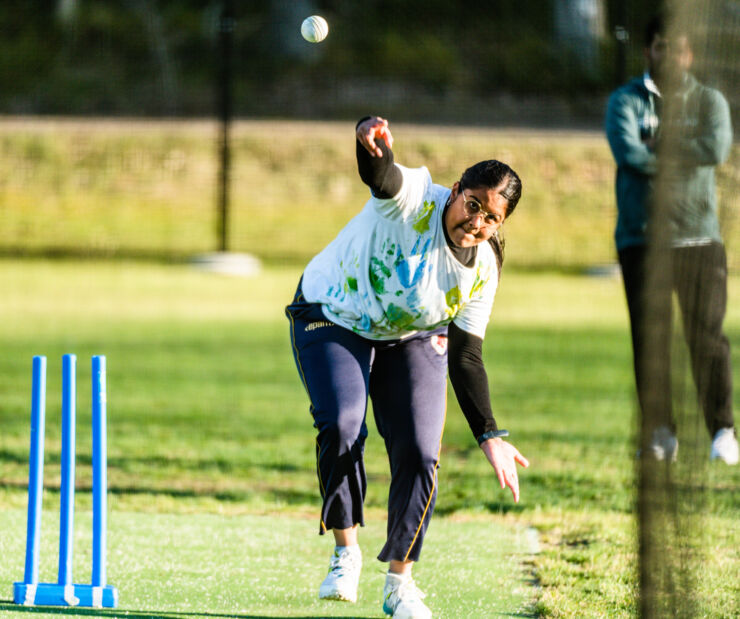 Sai Shivani Devata thinks that the best thing about cricket is the connection with her culture and that she gets to meet many new and talented people. "I just love the sport." Photo credit THOR BALKHED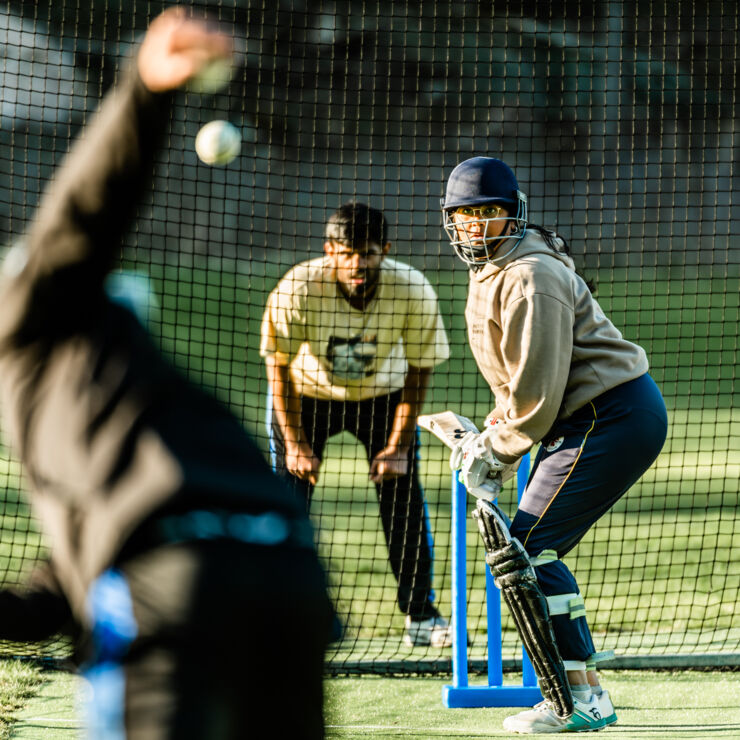 Cricket grounds are often to be found in scenic areas, and this is true of Linköping Cricket Ground which is located in the Vidingsjö outdoor fitness centre. Here it is also close to the oak woodland, where you can cycle, hike and run. Photo credit THOR BALKHED Once or twice a month she travels to Malmö or Stockholm to train with her club or with the national team. The trips cost a lot, but luckily they are sometimes sponsored by the Swedish Cricket Federation. She has also recently started training with the men's team at Linköping Cricket Club.
"They're very good and have played much longer. Women's cricket is still a fairly new sport. So, by training with the men, I can learn and develop a lot."
There are currently 12 cricket clubs with active women's sections in Sweden. There are 75 active clubs for men. And the sport is on the rise.
"Cricket, especially women's cricket, is growing more and more in Sweden. It's wonderful and I'm so proud to see so many girls playing cricket."
Why did you choose to study biomedicine at Linköping University?
"I studied an international programme in upper secondary school and wanted to continue studying something international. I'm also interested in life sciences and how science and technology can help people feel better and contribute to pharmaceutical and disease research. And I liked the fact that there was a lot of lab work in the programme."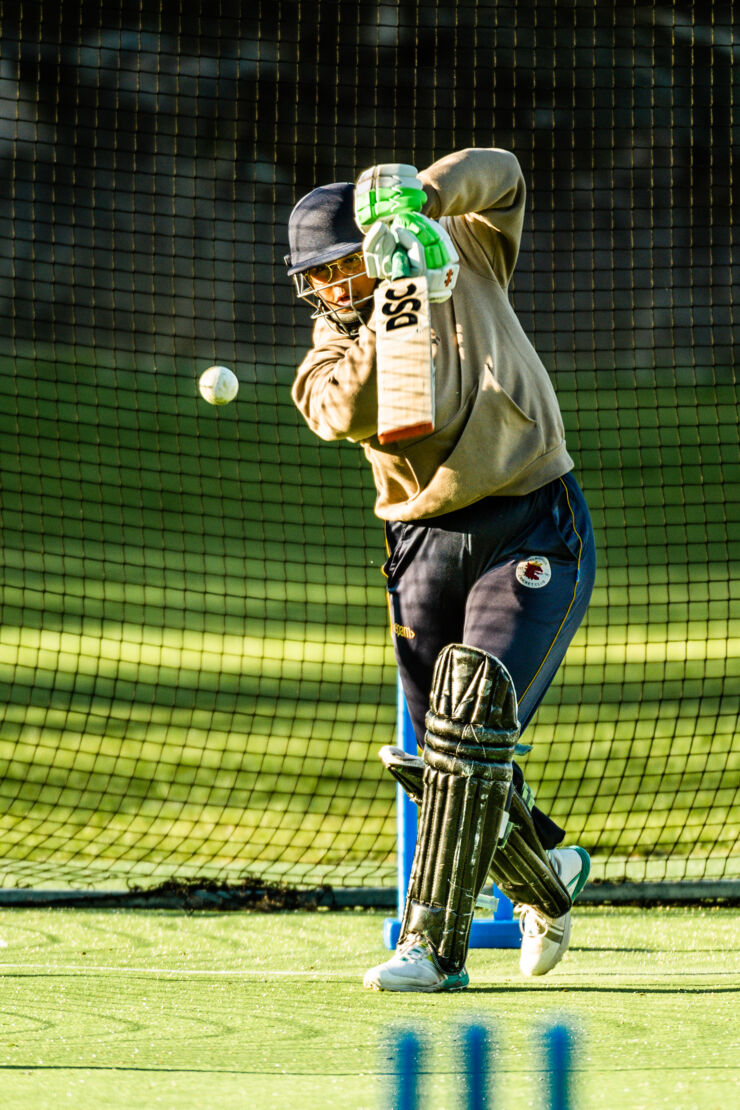 Sai Shivani Devata has her sights set on the future. "I want to get more chances to play for the national team and I want to play for clubs in other countries like the Netherlands, France or England." Photo credit THOR BALKHED Although Sai Shivani Devata has a lot to do, having to combine cricket training with her studies, she has never had to postpone the submission of an assignment.
"So far, I have always been on time with my exams, but it's nice to know that as an elite athlete I have the opportunity to submit work later if I need to."
Striving for healthcare for all
She also finds time to dance Bollywood (Indian film dance) every Friday and to be active in several student organisations.
"I love making student life better. I'm involved in both the International Students Association (ISA) and the biomedical section, and am responsible for organising various events to make student life as good as possible.
"I enjoy helping people. If someone smiles at the end of the day because of me, it makes me the happiest person in the world."
She dreams of contributing to valuable research in cancer biology and of starting a non-profit organisation in India that will work for gender equality and healthcare for all. But first her goal is to take her cricket playing to the next level.
"I want to continue to develop my technique and improve my fitness. I want to get more chances to play for the national team and I want to play for clubs in other countries like the Netherlands, France or England. It will require a lot of training and I will have to keep a positive mindset. But, to succeed, you have to give 100%. If you want to dip your foot, dip your whole foot, not just the toe.