Around ten students of teaching have spent five weeks on a summer course in which they use distance teaching for pupils in Kenya, Japan and India. This year is the first time the course has been given, which was set up when the pandemic prevented students of teaching taking up internships abroad.
"The idea originally came from Kenswed Academy, an upper secondary school in Kenya with which Linköping University has a close collaboration. The school wanted help with distance education. We had ourselves been thinking along these lines, and we had previously been in touch with schools in India and Japan, where the idea of distance teaching could be tested. Suddenly, we were faced with a real situation, and we had several ambitious students who wanted to give it a go", says Lena Örnestrand, faculty coordinator for internationalisation.
Teaching Japanese pupils remotely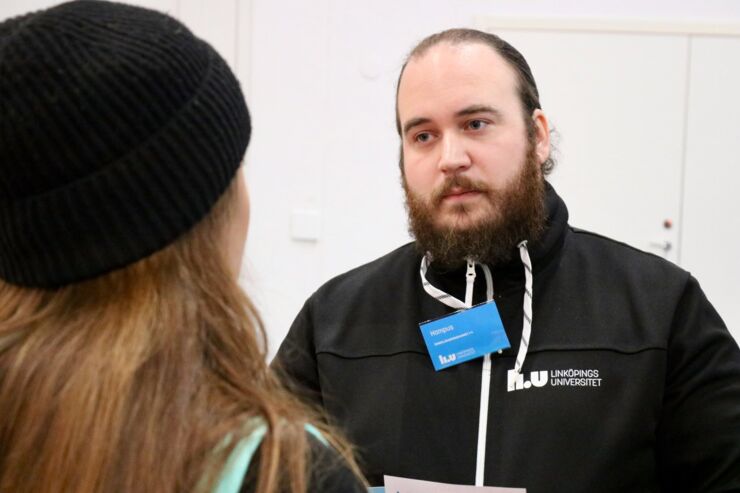 Hampus Heljasvaara Photo: Fredrik Andersson
One of these students is Hampus Heljasvaara, who is studying to become a teacher of grades 7-9 (ages 13-15), with specialist subjects English, Swedish as a second language, and craft. He has spent Mondays to Fridays of the five-week period in Japan, as he puts it.
"I get up around five in the morning and get online in a Zoom meeting with other students of teaching here at LiU. Two supervisors in Japan are next in the round of Zoom meetings. When it's six in the morning here, it's one in the afternoon there. That's when I take over the teaching in the classroom, using a projector."
Hampus teaches English, with around 40 pupils in the class.
"We focus more on talking English than getting into the grammatical details. In contrast with Swedish pupils, the Japanese are not so familiar with the English language, and they can feel a bit inhibited and anxious. That's why they need to practise speaking English."
What's it like, using distance teaching for pupils who are in another country?
Both great fun and really difficult is the answer.
"It's exciting to see how you can make yourself understood just using words and pictures on a screen, and to see that it really works. But I miss the physical surroundings, and being able to interact with the pupils. We have occasionally had some technical problems, but on the whole it's worked well."
Despite the limitations, Hampus has noticed that the pupils are learning.
"Their vocabulary has clearly increased, and they speak more English now."
What have you learnt in these five weeks?

"I've become better at using the limited resources that are available. When I can't be physically present in the classroom, I must present information more clearly, and I have to give encouragement to pupils in a crystal-clear way. And then the cultural differences are very interesting, of course. I see things with a broader perspective, and can avoid getting stuck in thinking and doing things the Swedish way."
"But at the same time, teaching methods in Japan are quite similar to those in Sweden, when I see how my supervisors work. They are also keen to engage pupils and stimulate independence, and to give them the confidence needed to talk. I get a lot of support and ideas about teaching methods from my supervisors: they are real experts."
Hampus Heljasvaara hopes to be able to travel to Japan in the future for a four-week internship. "That was what I was aiming for, but the corona crisis put a stop to that. I see this period of education in the workplace as a pilot project, and I'm learning loads. More students should get the chance to try it."
Holding classes in locked-down Kenya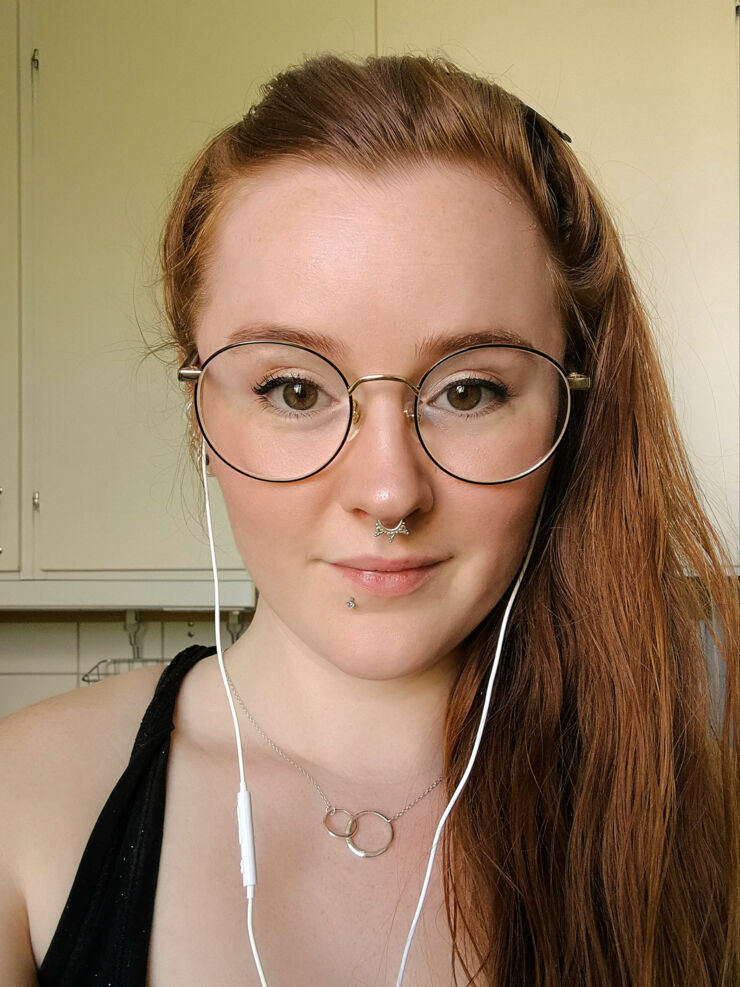 Amanda RamevikAmanda Ramevik is another student of teaching who jumped at the opportunity to take an internship abroad – using remote methods. She is studying to become an upper secondary teacher of biology and maths, and has been exercising her teaching skills at the Kenswed Academy in Kenya, an upper secondary school with many pupils from underprivileged backgrounds.

"I had made completely different plans for the summer, but I happened to see the information about the course and thought: 'I've just got to try that'. So I was faced with the choice between several countries, but Kenya was recommended to me, mainly because we could bring the greatest benefit there. The country is in lockdown, and pupils are stuck at home in their villages."

Most of the pupils at the school cannot afford their own computer, but the school has bought some tablet computers for the final-year pupils. These are pupils Amanda teaches remotely from Monday to Thursday, one or two lessons every day. In parallel with the teaching, she receives support from two Kenyan supervisors by email and the WhatsApp chat app.

"I give lessons that are each about an hour long. I learn a lot from having to use various digital tools, not only technical knowledge but also how I can keep control of a class without being able to see the pupils' reactions or receive loads of questions. I'm forced out into uncharted waters, and it's important to make sure that everyone is swimming along with me. This has made me a better teacher. I get to test completely different things, and will gain new tools in my toolbox", says Amanda Ramevik.
More students can participate
"The summer course is voluntary and is not a part of the programme in education. Successful students, however, are awarded 7.5 credits. The experiences we gained this year are to be evaluated", says Lena Örnestrand.

"We believe that we will continue to offer the course. It gives students who for various reasons cannot travel abroad an opportunity, and it may contribute to broadening participation. The students have requested more experience in digital education. This gives them a chance for more practice."
Translation: George Farrants