"E-commerce king", "entrepreneur of the year", "the most powerful person in industry" – these are just some of the prizes that pop up when you Google Pär Svärdson. The prizes are lined up on the shelf in the entrance to Apotea's open-plan office on Sveavägen in Stockholm. The wall above the shelf is filled with framed certificates. In his room, pride of place has been given to Albert Bonnier's "Businessperson of the Year" prize, which is awarded by the Swedish newspaper Dagens industri.
"It's wonderful, of course. Those who have received these kinds of awards before are like idols for me. And receiving this kind of recognition gives both me and Apotea the energy to work even harder and better", he says.
Indeed, it's hard to miss the fact that it has gone very well for Pär Svärdson. Not least of all during the last two years, when the whole world has had to grapple with the pandemic. While many companies have made huge losses and had to let staff go – and sometimes, in the worst caseworst-case scenarios, went bankrupt – Apotea doubled its deliveries from 40,000 to 80,000 a day.
The challenges of the pandemic
When we meet up in the end of January, the pandemic has entered a new phase. Infection levels are at a record high, but at the same time, the Swedish government is preparing to remove all restrictions. At Apotea, the orders are continuing to flood in. Of self testing kits, among the products in highest demand, 100,000 are dispatched every day.
Even if the pandemic has been a veritable treasure chest for the online pharmacy, it has also involved challenges, says Pär Svärdson.
"We cannot say no to orders. We have a kind of duty to deliver. We're not allowed to close down, and in the beginning of the pandemic, we couldn't deliver. During just a few weeks, we employed 300 people. We borrowed employees from hotels, restaurants, Arlanda airport – places like that. By paying for their staff, we were able to solve our own problems. Of course, those companies were in a harder position economically speaking. But it absolutely was not easy for us either."
The way to LiU
So who is he really, this award-winning and successful former LiU student? He was born and raised in Stockholm, but moved when he was 13 years old with his family to Kosta, Småland. Then they upped sticks again to his mother's hometown of Västervik, where they lived during his teenager years. Pär Svärdson's main goal was to leave Västervik, and he and his friends achieved this by applying for the four-year technological programme (with a specialisation in chemistry) at LiU. It was a convenient one-way ticket out of the small coastal town.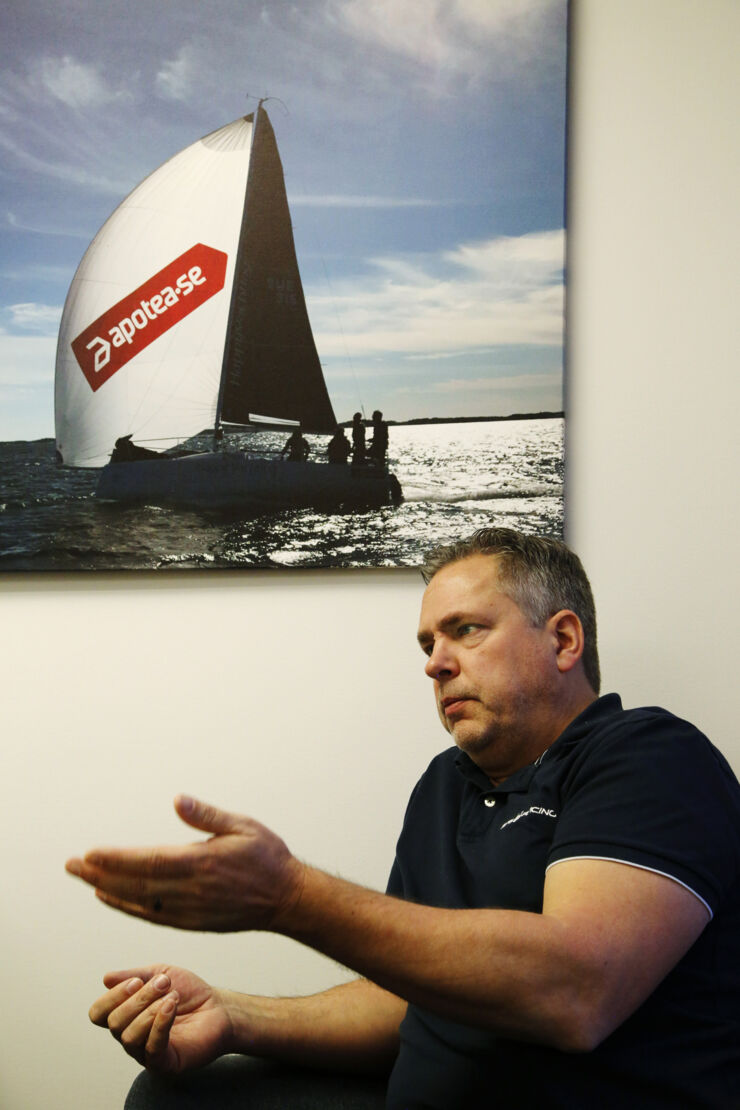 Photo credit Lena Katarina Johansson
"None of us were actually the least bit interested in chemistry, but we didn't say this to our parents", he tells me.
So it was that Pär Svärdson set his sights on Linköping University. Going on to study at university was an obvious choice, since academic studies were a given in the Svärdson family.
"However, I am probably the first in several generations who hasn't done a PhD!"
Double degree
Six years later, he was the proud holder of double degrees in engineering and economics. Despite his intensive education, he also managed to complete his mandatory military service, and to travel the world during his studies.
"It was a very high tempo, but I thought it was great fun. I was away a lot of the time, but also had an intensive time when I was back at LiU. The programme I have chosen was also suitable because I thought that I had a certain aptitude for it compared to other programmes."
He has fond memories of his time at LiU as a fun period of his life, where tough studying was lightened up by the life in the student union which offered camaraderie and parties – at Ryds Herrgård, for example. Pär Svärdson has a lot of sympathy for the students who have been forced by the pandemic to miss out on their initial time at university, and who have been forced to learn remotely.
"It must be dreadful. The student union is a big part of university life. You really step into the adult world and move from away from home. Many people meet their future partners at university. Your time at university is a very large part of how you are then shaped as an adult. For these new students during the pandemic, it's like just getting half of the university experience."
Wanted to start his own company
After finishing his studies, Pär Svärdson started working as a consultant at the company Accenture. But his dream of starting his own company was always in the back of his mind – as a 16-year-old, he had already tested having his own shares trading company. His studies at LiU had already sowed the seed of a business plan.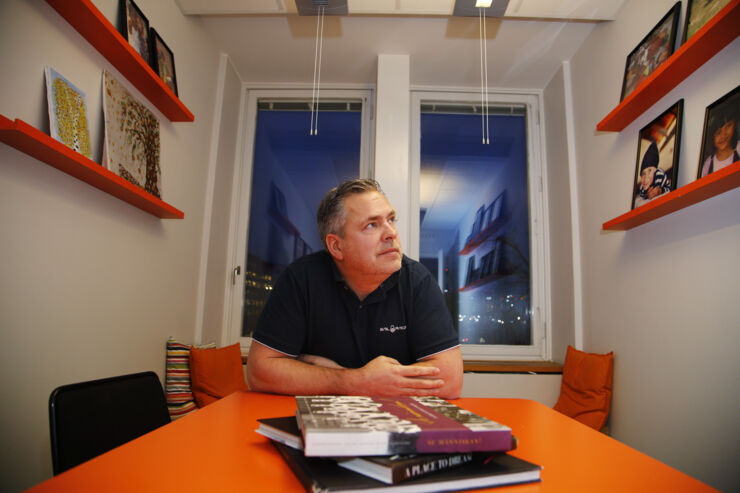 Photo credit Lena Katarina Johansson
A clear problem for me was that students have financial difficulties, but still need to buy expensive books.
"When running a business, a good way of doing it is to try and solve a problem which you understand. A clear problem for me was that students have financial difficulties, but still need to buy expensive books. So my business plan was to sell textbooks on the internet to students."
In 1997, he started the online bookshop Adlibris.se, which grew to become Sweden's largest online bookshop. He then sold the company to Bonnier. He didn't feel like staying and working there as an employee without being an owner, so he resigned. And, inevitably, he wanted to start a new company.
"It wasn't necessarily going to be an e-commerce company. But at that time, I came across a small pharmacy that had just begun its online business."
The company was not at all profitable, had an old-fashioned website, and sold products which few people recognised, according to Pär Svärdson. But he saw potential. The idea was good, and came at a fortuitous time. Together with friends from Adlibris, he bought the pharmacy and changed the name to Apotea. Today, the company has an annual turnover of billions of Swedish crowns.
Engaged in environmental questions
Pär Svärdson works long days. In fact, he's never really free. In his spare time, he's always thinking of new business ideas. Right now, it's environmental and sustainability questions that engage him the most. One of his goals is to make Apotea Sweden's most environmentally friendly company. The area around Apotea's warehouse in Morgongåva, just outside Uppsala, has been turned into an environmental zone. This means that only lorries with the highest environmental certification are allowed in.
"My goal is for us to become completely fossil fuel free and transition to electricity. We aim to achieve it this year."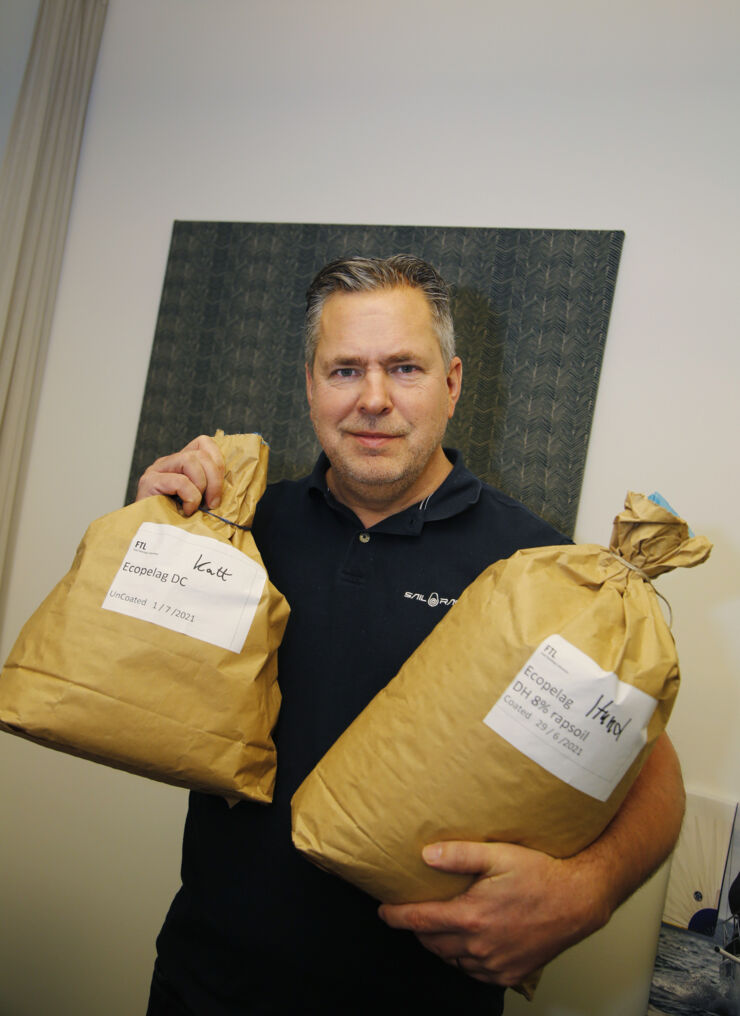 Photo credit Lena Katarina Johansson
When he wants to really relax, he spends time with his family and his hobby – sailing. He both sails with family and competes professionally. Sailing has also gone well for him – he has won gold in the Swedish championships. This summer, he hopes to take part in a competition in Monaco.
"A new goal for me is the world championships", he says.
It always seems to go well for you no matter what you do. Which trait would you say contributes to that?
"In terms of the sailing, I have always sailed with highly skilled peers. If you do that, you will do well. In terms of business, it's probably the same thing as with many other things – it's all about practice and competing. And working together with colleagues who have the same goals and are very competent. I think that these things altogether are a recipe for success."