Autumn has arrived in Norrköping. Leaves are changing colour, and in Folkparken, a hefty stone's throw from campus, scarves are a must. Östergötland, and more precisely Norrköping, has been home to Tünde Puskas for more than 20 years.
"Has it been that long? Time flies. But I like academia. There's always something happening, and things never get dull.
Winding career path
Even before arriving at LiU, she had amassed a number of academic degrees in a variety of subjects. She first did a teaching programme in Bratislava in what was then Czechoslovakia.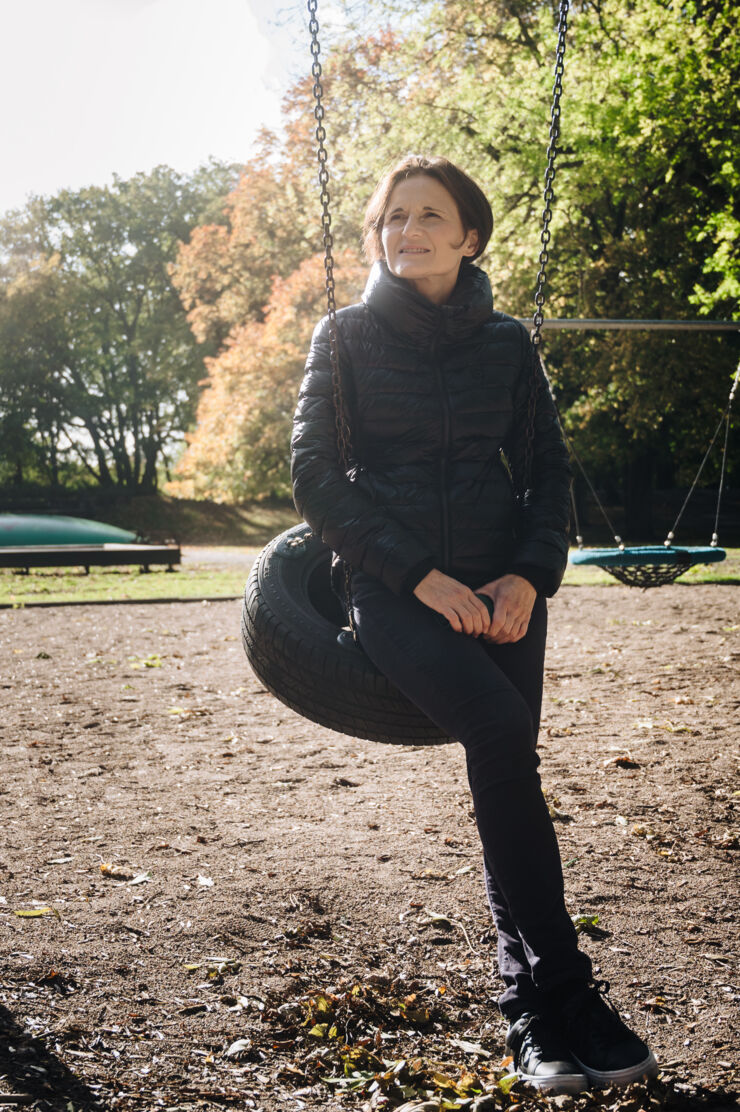 Photo credit Anna Nilsen
"After that, I applied to the Central European University in Budapest, on a whim, to do a master's in international relations. I also got a degree in nationalism before my career path took a turn again and I moved to Finland," says Tünde Puskas, smiling.
After a few years in our neighbouring country, where she taught at an independent adult education college and read more about ethnic relations, Tünde Puskas decided to take a doctoral student position at the now defunct Tema Etnicitet.
"I have a minority background, having grown up as a Hungarian in Czechoslovakia. Bilingualism, diversity and integration have always been part of my everyday life."
A true interdisciplinarian
Towards the end of her doctoral studies she found herself at a crossroads again, and took a new turn.
"My thesis was about Hungarians in Slovakia and in Sweden, and I felt that I'd exhausted my opportunities to make a living out of that discussion. I wanted a deeper connection to Sweden, and to better adapt my research issues to Swedish society. I'm also a true interdisciplinarian, and maybe not very tactical. But I'm passionate about finding things out there that no one has researched before."
She managed to get funding, changed division at LiU and turned her eye to the Swedish pre-school.
"There was an image of pre-school that made me want to research it. I discovered that pre-school was an institution in our society that we researchers treated very kindly. It has been seen as a place for play and learning. But there are very many processes going on there, such as integration for example, where many people, not least politicians, have the idea that "pre-school will solve the problem". As long as children attend pre-school, they will become Swedish."
Sensitive topics
In one project she saw that some children, mainly those who spent less time there, could skip Swedish entirely in free play without pre-school teachers being aware of this.
"We saw that some children, by no means all, would always play in their mother tongue. How much Swedish can they learn in this way? Opportunities to learn Swedish are reduced to possibly during meals or assembly. Greater awareness and more organised play is needed."
In another major project, Tünde Puskas led a research group looking at religion in relation to all traditions being observed and celebrated. Here, you could clearly see that religion, which is not in the pre-school curriculum, is a very sensitive topic.
"Pre-school staff are worried about making a mistake if they tell the children why we celebrate Easter or Christmas. However, they didn't find it difficult to talk about love between boys when they talked about why we celebrate Valentine's Day. Having an assembly to celebrate a certain holiday without mentioning that Jesus was crucified on Good Friday becomes counterproductive."
Textbook
The study led to a textbook which Tünde Puskas hopes will make religion a less charged subject.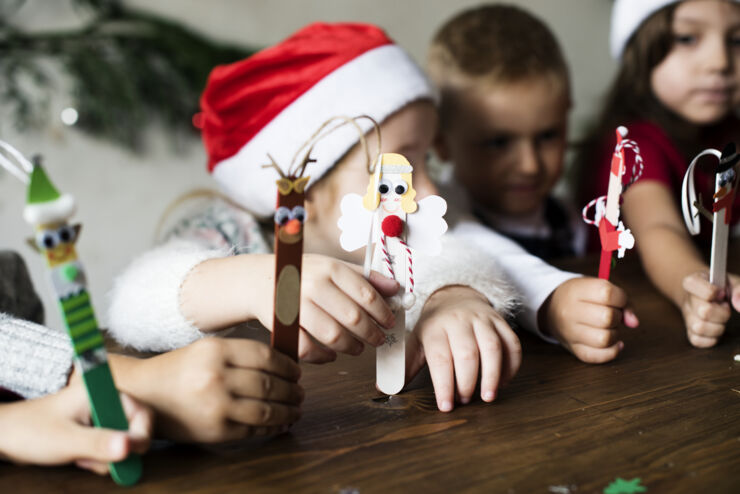 Photo credit Rawpixel
"Teaching about something and teaching something is not the same thing. Kids don't get religious by listening to a story about a character that's important to a certain religion. I hope we can achieve some sort of change in pre-school teacher programmes."
She is now researching another difficult topic. How to talk about biological death at pre-school.
"We've seen that pre-school staff find this very uncomfortable and difficult. When they lack knowledge about how to reply to questions, they often choose their own ideas and stories. There's a lot of talk about heaven. And this is where, based on cognitive research, things go wrong. What's good for children of that age are honest and straightforward replies."
And honest replies are exactly what have been an important departure point in this project.
"We want to show that when the pre-school teacher has the knowledge and isn't vague about what happens, this promotes a sense of safety. Children have absolutely no problem with talking about death. They talk about death and play dead all the time."
You choose, and take an interest in, difficult topics. What do you like best about your work?
"Researching and digging. Joining the puzzle pieces together with my colleagues and discovering that what we're looking at is like a detective story. That things are hidden. I'm also happy when a topic I'm researching is mentioned in public debate or in the news. Then I know I'm on the right track, that it's interesting to more people than myself."
When is it most difficult?
"When we don't get research funding. That's tough. There are issues that were never studied because we didn't get funding."
You are a professor now, what is the next step?
"Yes, well. Who knows. I don't think I'll swap academia for something completely different. I'd like to continue taking on missions that can change pre-school teaching programmes and integration work and lift pre-school as a social institution."