This year's theme was the conflict in Yemen, where global superpowers assume various positions. Some 60 political science students took part digitally in the role play, representing the 15 countries of the UN Security Council, including the United States, China, Russia, Germany and South Africa. The aim of the four-hour long event was to reach a joint resolution for a solution to the conflict.
One of the students who participated was Nana Owusu-Mari, who is studying to be a social studies teacher. He represented Russia and therefore had studied that country's position in the Yemen conflict.
"Although we did everything in distance mode, the role play worked well. It was really fun to be involved and I think that I've gained better knowledge of how the UN works. I've learned a lot about the conflict in Yemen, the world's largest humanitarian disaster, and I've gained in-depth knowledge of Russia's position in the conflict. Now I know what's taking place on a completely different level than before", says Nana Owusu-Mari.
Isabelle Nagy studies single-subject courses in political science and economics. In the role play, she represented Estonia.
"I want to work internationally, preferably in the UN or EU. The role play seemed realistic, we got to practice what it can be like in reality with formal language and formal clothes. Many of us were dressed up, everyone really got into their roles, playing the various countries. I found it extremely interesting to learn so much about a conflict, to get insights into the various countries' interests and ideologies, and how difficult it can be to unite around a proposal", says Isabelle Nagy.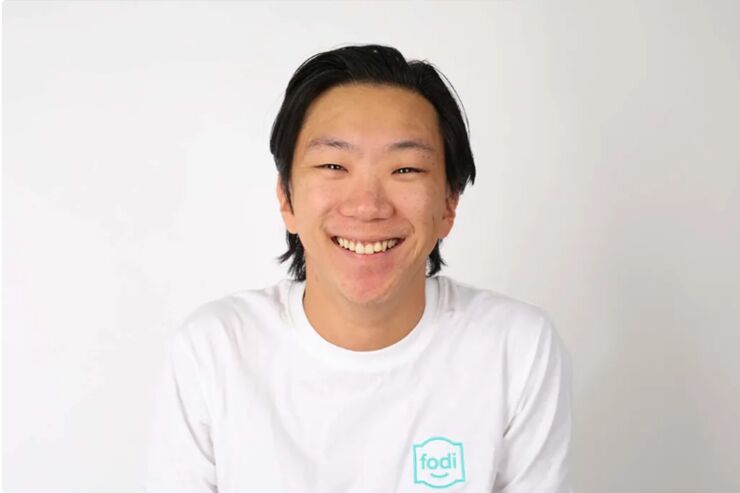 Photo credit Privat bild
Fredrik Brundell
Fredrik Brundell is studying the bachelor programme in political science. He got lucky; he was randomly selected to play the part of the UN Secretary-General.
"So I led the entire role play; my responsibility was to develop the issues, have an agenda for the four hours, and lay down rules for the role play. Fortunately we finally arrived at a resolution which was ratified. How realistic that was I don't really know, but every country got to argue for their standpoints. There was a lot of compromising, just like in real life", says Fredrik Brundell.
Did anything in the role play surprise you?
"Yes, how much fun it was. And, I've got to know several of my classmates much better, how they argue and how we all got so involved."
This was the third consecutive year that the UN role play was held at LiU. It is part of a course in international politics. Each year, a different international conflict is chosen. Role play is relatively common as a form of instruction in upper secondary school, but not at university level.
P-O Hansson is a senior lecturer in political science and one of the initiators of the role play.
"As far as I know, we at LiU are the only ones that use them, and the results have been good. The students are very positive. They learn a lot, and gain in-depth knowledge of the topic, and an understanding of diplomacy."
As teacher, he sees a clear educational benefit in the technique.
"In a situation like this, lots of students take a step forward, students who otherwise don't make themselves heard. In a normal lecture there might be five or six – and always the same individuals – who ask questions and discuss. But in role play, many become very active."
P-O Hansson wonders if this can be because the students assume another role. They do not represent themselves, but a country. They have fictitious names; they might be dressed up, and have prepared carefully for their parts. When in their role, they are not afraid to go outside their own boundaries, and become less inhibited.
"In the role play, it's evident that we have many students who are knowledgeable and ambitious, with a high level of engagement. And afterwards, group dynamics come into play; many students pick up various threads, which leads to good discussions."
This was the first time in the role play was carried out remotely, with the students geographically separate but digitally united.
"The experiences are positive; I'm delighted that everything worked so well", says P-O Hansson.