Pancreatic cancer is an aggressive form of cancer with a high mortality rate and limited available treatments. When the tumour cells have spread secondary tumours, so called metastases, to the liver, then the period of survival is usually short.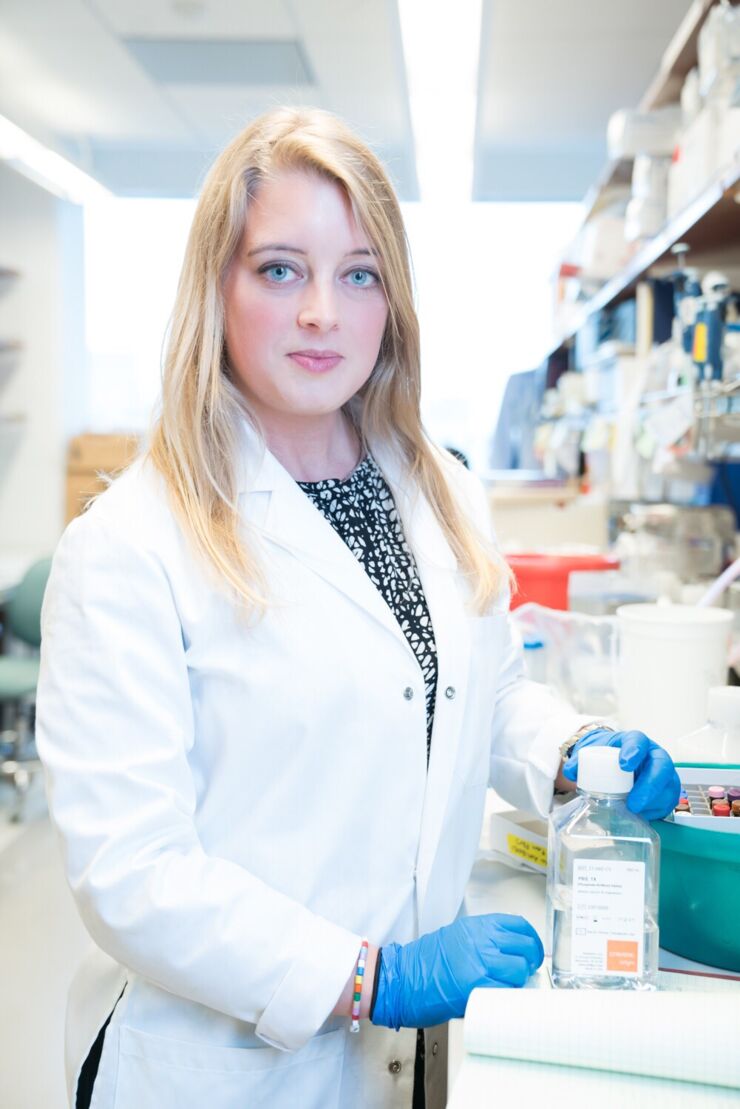 Linda Bojmar. Photo credit Children's Cancer and Blood Foundation
In her research, Linda Bojmar is to investigate the early stages of the spread of tumour cells to the liver. Her hypothesis is that the liver plays an active role in this process, and that changes in the liver can either help or resist metastisation. Researchers hope to be able to measure these changes early on, before metastisation.
"By collecting blood and liver samples from patients who have had surgery for their original tumours at the Linköping University Hospital, and then collecting further samples from other hospitals in Sweden, we're aiming to create a model that can help us predict future tumour spread and adapt our treatments accordingly." We hope that this kind of research will, in the long run, help improve prognoses and tailor new treatments to use against liver metastases", says Linda Bojmar, postdoc at the Institution for Biomedical and Clinical Sciences (BKV).
She has previously researched extracellular vesicles and particles (EVP), which are small particles that function as a kind of messenger between distant cells. They can be secreted from tumours, and researchers believe that they may lie behind changes in the liver prior to any spread of the tumour there. The research that Linda Bojmar will perform at Linköping University builds upon pilot studies that she did during her time as postdoc in David Lyden's research group at Weill Cornell Medicine and Memorial Sloan Kettering Cancer Center in New York.
"These funds from SSMF will allow me to establish these studies in Sweden", she says. "These studies are totally unique, and we've only done pilot studies in the USA prior to this. Now I can finance a Swedish team and investigate the usefulness of this hypothesis in our Swedish patient population."
The funds are to go towards four years' worth of full-time research. SSMF's Big Project Fund is awarded every year to young, promising researchers in medicine. This year, 153 applications were submitted. Linda Bojmar was one of eight applicants who received research funds.