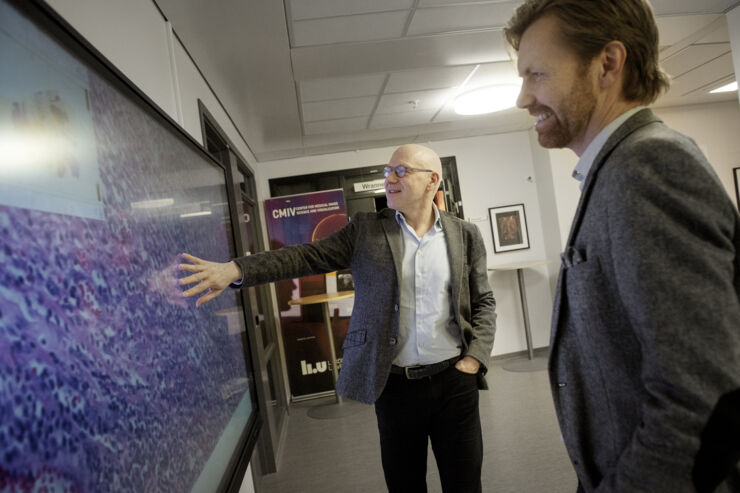 Jeroen van der Laak and Claes Lundström are working with the project. Photo credit Kajsa JuslinThe Bigpicture project is to prepare the way for a new era in pathology by building the largest database of pathology images so far collected. The intention is to speed up the use of artificial intelligence, AI, within medicine.
AI-based tools will in the future help pathologists and assist them in the examination of tissue samples, and thus the diagnosis of disease and analysis of factors that guide the choice of treatment. The development of robust AI software, however, requires huge amounts of data, which in the field of pathology means enormous collections of digital images of tissue samples, together with selected medical information. In order to enable a rapid development of AI within pathology, the project aims to create the first European, ethically secure and GDPR-compliant platform in which not only large-scale data but also AI algorithms can be stored. The platform will connect networks of pathologists, researchers, AI developers, patients and industrial partners.

Participants from Östergötland are LiU, Region Östergötland and the Sectra company. LiU and CMIV will be responsible for the construction of infrastructure (both hardware and software) for the whole of Bigpicture. Region Östergötland is to collect for the database anonymised digital pathology images in the field of skin conditions. Uppsala University is another participant from Sweden, and some of the infrastructure will be located there.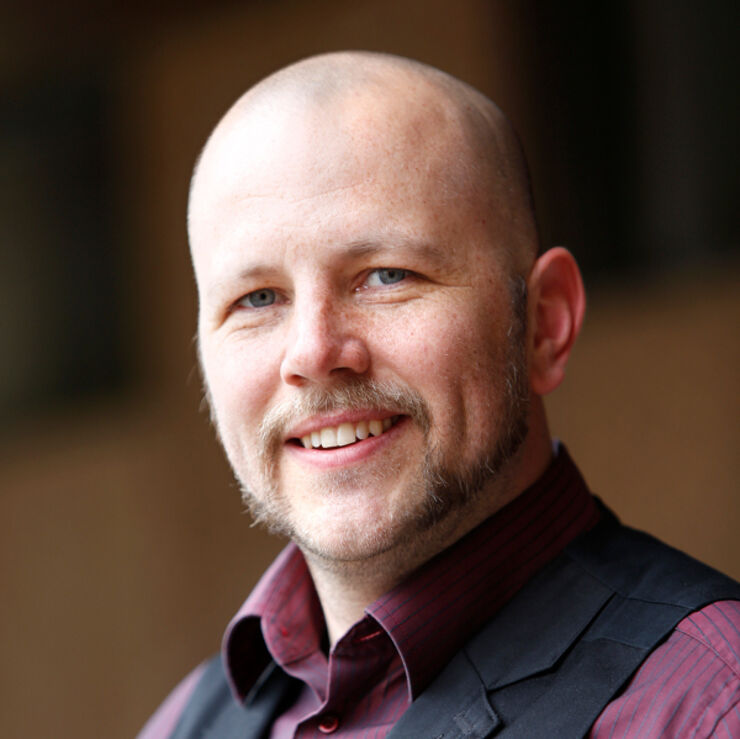 Joel Hedlund.

"It's a great vote of confidence that CMIV has been awarded a leading role in Bigpicture. This demonstrates our international standing in this research field", says Joel Hedlund, technical director and head of CMIV's role in the project.

Claes Lundström, adjunct professor and one of the principal researchers for digital pathology, adds: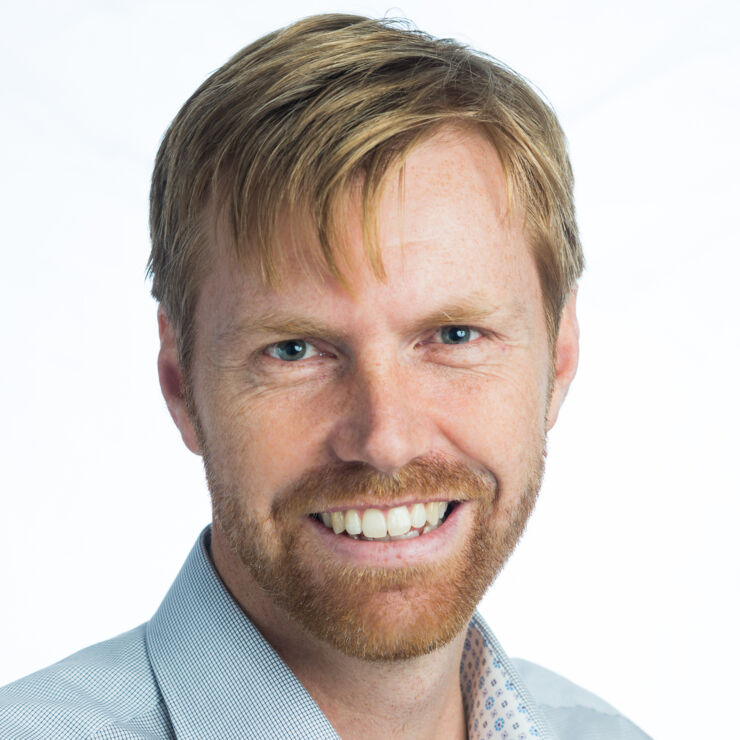 Claes Lundström.

"These large joint initiatives to collect data are crucial when training the AI systems to the level of precision needed in medical care."

The project will run for six years and has received EUR 70 million, or around SEK 700 million. LiU is to receive EUR 2.2 million of these, corresponding to around SEK 22 million. The project will be conducted within the Innovative Medicines Initiative (IMI), in a consortium that includes leading European research centres, hospitals and large pharmaceuticals companies.

Jeroen van der Laak, visiting professor at CMIV from the Radboud University Medical Centre in the Netherlands, is one of the coordinators of Bigpicture.
The project is financed by the Innovative Medicines Initiative 2 Joint Undertaking, which has received support from the EU research and innovation programme Horizon 2020 and the European Federation of Pharmaceutical Industries and Associations (EFPIA).