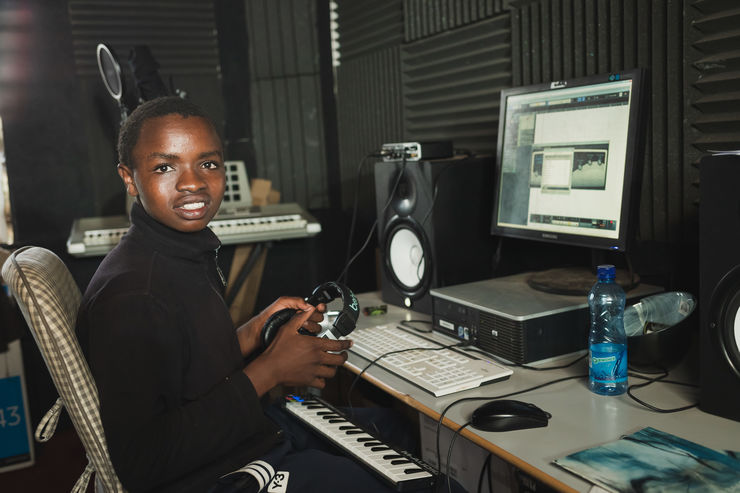 Kelvin Mungai
Photo credit Anna Nilsen
"My dream is to become a music producer", says Kelvin Mungai, photo above.
He is one of the school's 290 upper secondary pupils. The school was founded in 2012 and is operated by the non-profit organisation Global Relations. It focusses on young people in the Nairobi slums who would not otherwise be able to attend upper secondary school for economic or social reasons. At the school, they receive free education, food, books and school uniforms. There is also free accommodation for 104 of the girls at the school.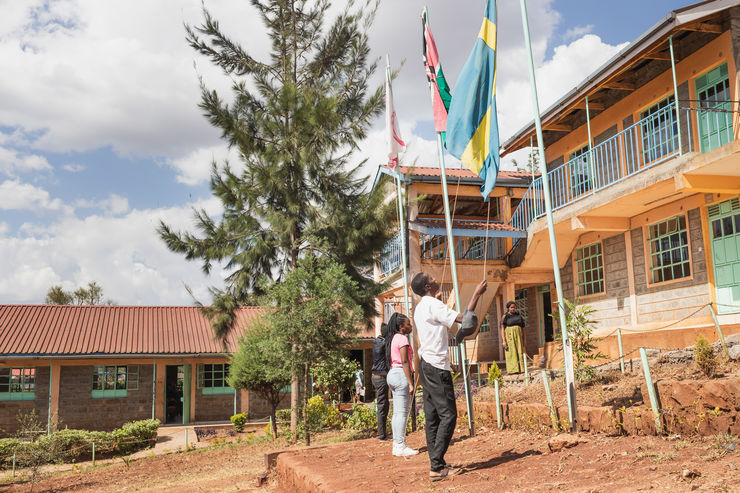 Photo credit

Anna Nilsen
The school has had a music studio for a few years and this has inspired young Kelvin's hope that he may, despite everything, be able to realise his dream. By having the opportunity to take upper secondary education at all, he is one of Kenya's many underprivileged young people who have the chance to discover and develop their talents and abilities, and in this way dare to dream about a good future.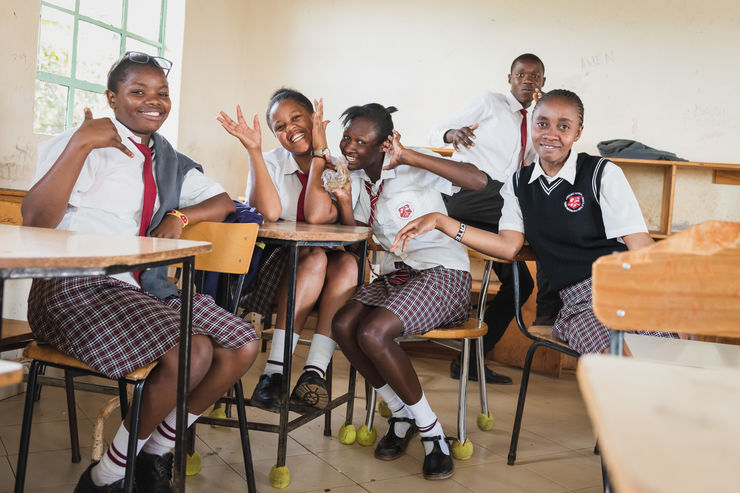 Photo credit

Anna Nilsen
The school is financed by private individuals and companies. And the students of teaching at LiU who have been on study visits to Kenya have set up an organisation, Elimu, that collects money for the school.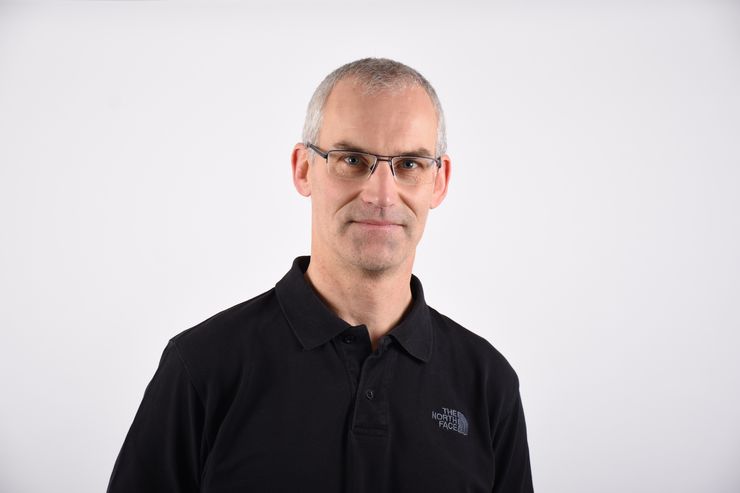 Per-Olof Hansson
Architect of the school project in Kenya is Per-Olof Hansson, East Africa expert and on the teaching staff of the LiU programmes for students who will become teachers of the social sciences. He makes it possible for them to travel to East Africa to learn more about the region and about global issues.
"I think it's important that these students see things in perspective. The image they have of Africa should become broader. Initially, it is through and through negative. The students gain their own image of the many faces of Africa when they visit, and they can subsequently convey this when they start teaching. A global perspective is more important than ever in the Swedish school of today", says Per-Olof Hansson.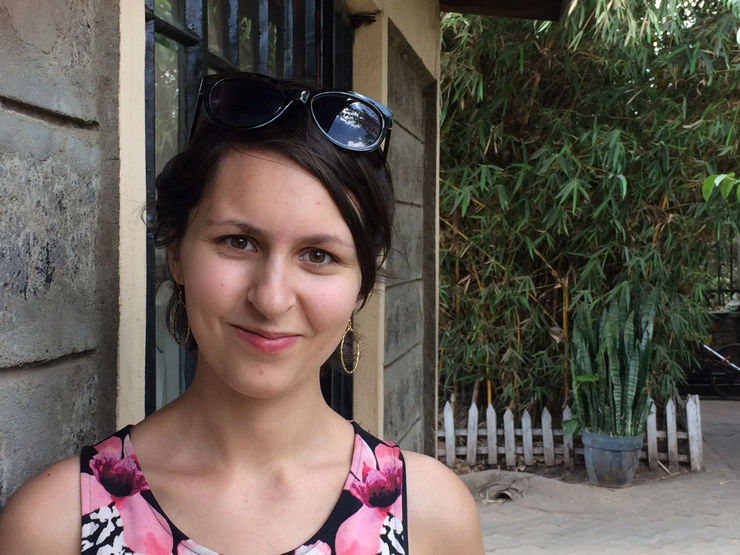 Malin Grönroos
Photo: Eva Bergstedt
In 2014 LiU started collaboration with the University of Nairobi for exchange visits of students and teachers within the secondary school teacher programme. Kenyan students and teachers travel to LiU, and LiU students and teachers travel to Kenya. The Swedish students spend one term in Nairobi, with 15 weeks of study and five weeks of teaching practice. Malin Grönroos, studying at LiU to become an upper secondary in history and geography, is one of those currently there. In addition to studying geography at the University of Nairobi, she will have five weeks of teacher training at Kenswed Academy.
"Some pupils walk 10 kilometres to school every day, getting up at four o'clock in the morning. Some of the pupils come from extremely poor backgrounds. Many of them are aware that education can be a pathway for them to escape poverty. Everything here has been a learning experience for me, and has given me a new perspective on the teaching profession, our different conditions of life, and myself. Quite simply, I have developed as a person", says Malin Grönroos.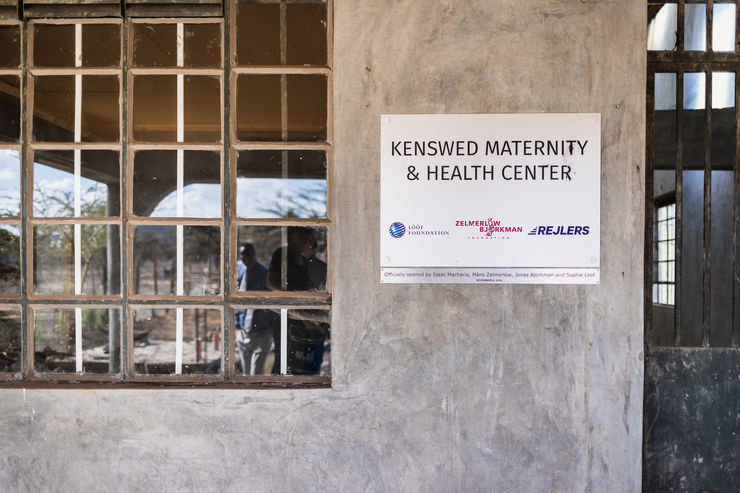 Photo credit

Anna Nilsen
A maternity and general health clinic will open on the school grounds in June, also financed by donations. LiU is involved to a small extent, in that some medical students from LiU on placement in Kenya have participated in setting it up. The clinic will receive patients from the surrounding area, and will have a clinic for young people. It will have the capacity to deliver 20 babies a day.
"Health and education have been neglected in Kenya, and the facilities that are available are expensive. This is why it is important to offer care of a high quality", says Per-Olof Hansson. He is hoping that it will be possible in the long run to generate local income, such that the long-term future of the school and clinic can be secured.
"One example is that we can sell water: the school has its own well. Or we can offer high-quality vocational education and training: that's our next project", says Per-Olof Hansson.
Kenswed Academy
Global Relations
Elimu
Translated by George Farrants