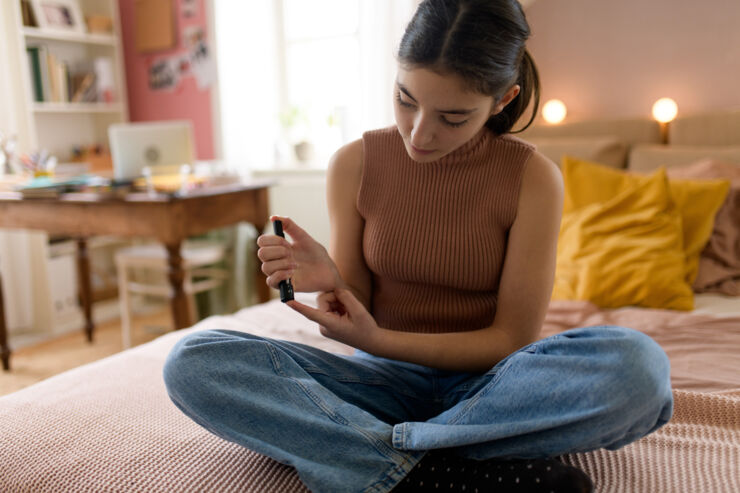 People with diabetes type 1 must administer insulin hormone for the rest of their lives. Photo credit Halfpoint The association between type 1 diabetes and viral infection was evidenced long ago. In their present study, the researchers have given antiviral drugs to children and young people newly diagnosed with type 1 diabetes. According to the study, this treatment partially slowed down the loss of insulin production. This is the first study testing antiviral treatment at the onset of diabetes.
The study was led by Knut Dahl-Jørgensen, senior professor at Oslo University Hospital and the University of Oslo.
"This result is an important step in showing that viruses could trigger diabetes. This means that it may be possible to treat and slow down type 1 diabetes with medication. Maybe eventually also prevent the disease," says Knut Dahl-Jørgensen in a press release.
Type 1 diabetes is an autoimmune disease where the body destroys its own capacity to produce the blood sugar-regulating, vital hormone insulin. As the pancreas gradually stops producing insulin, the patient becomes dependent on adding insulin for the rest of their life. There is at present no cure for type 1 diabetes.
The reason why the researchers tried an antiviral drug treatment is that they have previously demonstrated an association between enterovirus infection and onset of type 1 diabetes. An international group of researchers, among them Johnny Ludvigsson from Linköping University, detected a chronic viral infection in the pancreas, where insulin is produced, in patients with newly diagnosed type 1 diabetes. In the study, they therefore sought to determine the effect of a combination of two antiviral treatments on insulin levels.
The study comprised 96 children aged 6 to 15, randomly assigned to two groups. One group was given antiviral treatment for 6 months, with the anti-enterovirus drug pleconaril and ribavirin, which works on many different viruses. The other group was given an inactive treatment (placebo). The treatment began within three weeks of diagnosis. This was a double-blind study, meaning that neither the participants nor their doctors knew who was given an active treatment. After 12 months, the researchers measured how much of the children's insulin production remained compared with at the start of the study. The result was that insulin production levels in the group given the antiviral treatment were higher than in the placebo group.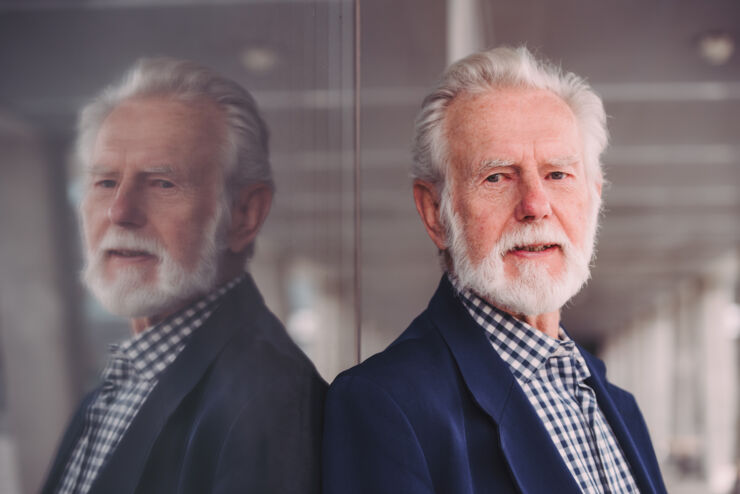 Johnny Ludvigsson. Photo credit Anna Nilsen
"I think that this indicates that antiviral treatment even at the onset of type 1 diabetes could have an effect in certain individuals. There is no dramatic difference between the groups, but it could be that some individuals have an ongoing virus infection active enough for this type of treatment to make a difference also after onset of diabetes. What is maybe most interesting is that this encourages trying this type of treatment before onset of the disease," says Johnny Ludvigsson, senior professor in the Department of Biomedical and Clinical Sciences at Linköping University, who was involved in the planning of the study and is one of its co-authors.
The disease progression leading to symptoms becoming noticeable enough for the individual to be diagnosed is believed to go on for several years, more or less unnoticed. In Sweden, there is no screening for early stages of type 1 diabetes. In Johnny Ludvigsson's view, it would be unethical to screen for the disease as long as no treatment can be offered.
The researchers behind the present study believe that it is possible that antiviral treatment would be more effective if introduced earlier, while there are more insulin-producing cells to save and before the disease is clinical.
"It's really at stages one or two that you'd want to introduce antiviral treatment to see if you can stop disease progression and postpone or even prevent what we call step three, manifest type 1 diabetes, which gives clinical symptoms and requires insulin treatment. I think that the fact that we've seen any encouraging results with antiviral treatment at all is the most important thing with this study," says Johnny Ludvigsson.
More studies are needed at an earlier stage of the disease process to find out whether antiviral treatment could postpone cell damage leading to clinical type 3 diabetes.
Some of the authors of this study are employed by a company holding the rights to commercialise the results of the study.

Article: Pleconaril and ribavirin in new onset type 1 diabetes: a phase 2, randomized trial, Lars Krogvold, Ida Maria Mynarek, Erica Ponzi, Freja Barrett Mørk, Trine Witzner Hessel, Trine Roald, Nina Lindblom, Jacob Westman, Peter Barker, Heikki Hyöty, Johnny Ludvigsson, Kristian F. Hanssen, Jesper Johannesen and Knut Dahl-Jørgensen, (2023), Nature Medicine, published online 4 October 2023, doi: https://doi.org/10.1038/s41591-023-02576-1 (open access)