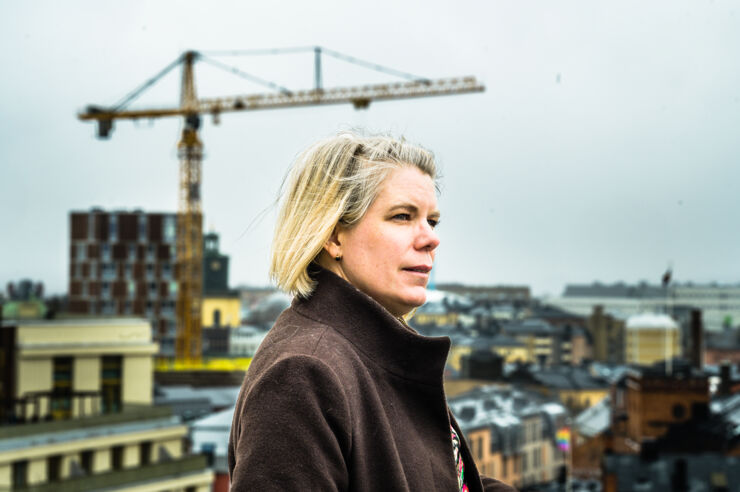 Photo credit THOR BALKHED "The best form of transport from an environmental point of view is the kind that never takes place," says Anna Fredriksson, newly appointed professor in construction logistics at the Department of Science and Technology, ITN.

It is rather fitting that Anna Fredriksson works with logistics and is good at managing and planning material flows.
"Logistics is very much about resource efficiency and, to be blunt, you might say that I hate doing things unnecessarily. That's how it's always been. If there was a chance of finding a faster way to school, I would explore it."
Close to industry
When she left Västervik to study for a Master of Science in Industrial Engineering and Management at LiU in the late 1990s, she had no thoughts of an academic career. But when Anna's husband got a position as an industry-based doctoral student at Volvo in Gothenburg, her interest was aroused and a few years later she took the opportunity to be a doctoral student at Chalmers University of Technology. It turned out to be a wise decision.
"I like to immerse myself in things and have over the years worked in research projects linked to many different industries. I've always been involved in applied research that is close to industry. Getting the opportunity to see and compare how many different companies work is exciting.

In 2014, she returned to Östergötland and to LiU as associate professor at ITN. Almost ten years later, in the spring of 2023, Anna Fredriksson was inaugurated as a professor in construction logistics.
"I've never been motivated by titles, I just thought my research area was such fun, so exciting and interesting that I wanted to continue. Of course, it can't be denied that having a professorship makes things easier. You're treated in a different way and with a different level of respect as a woman in a male-dominated industry such as the construction industry."
Being a benefit to society
Each year, the Royal Swedish Academy of Engineering Sciences, IVA, presents its "100 List" of current and innovative research projects that are believed to have great potential to benefit society in the future. The latest list includes the project Störningsfri stad (Disruption-free city). Anna Fredriksson is leading the project, in which LiU researchers are collaborating with a variety of companies, public authorities, municipalities and organisations. The goal is to develop a planning tool that improves traffic planning around construction sites in cities and thus results in a significant reduction in the number of construction transports.
"Having the right things, at the right place, at the right time can save a lot of money. Doing things in a resource-efficient way means that we save the environment at the same time.
Previous research on construction logistics has focused heavily on the construction site itself – not on how materials get to and from the sites. Störningsfri stad looks at how construction projects can progress efficiently, while affecting the urban life around them as little as possible.
"Planning and management is what we can work with. What time of day should materials arrive? What kind of transport should we use? Ideally, you want it included as early as possible in the urban planning processes.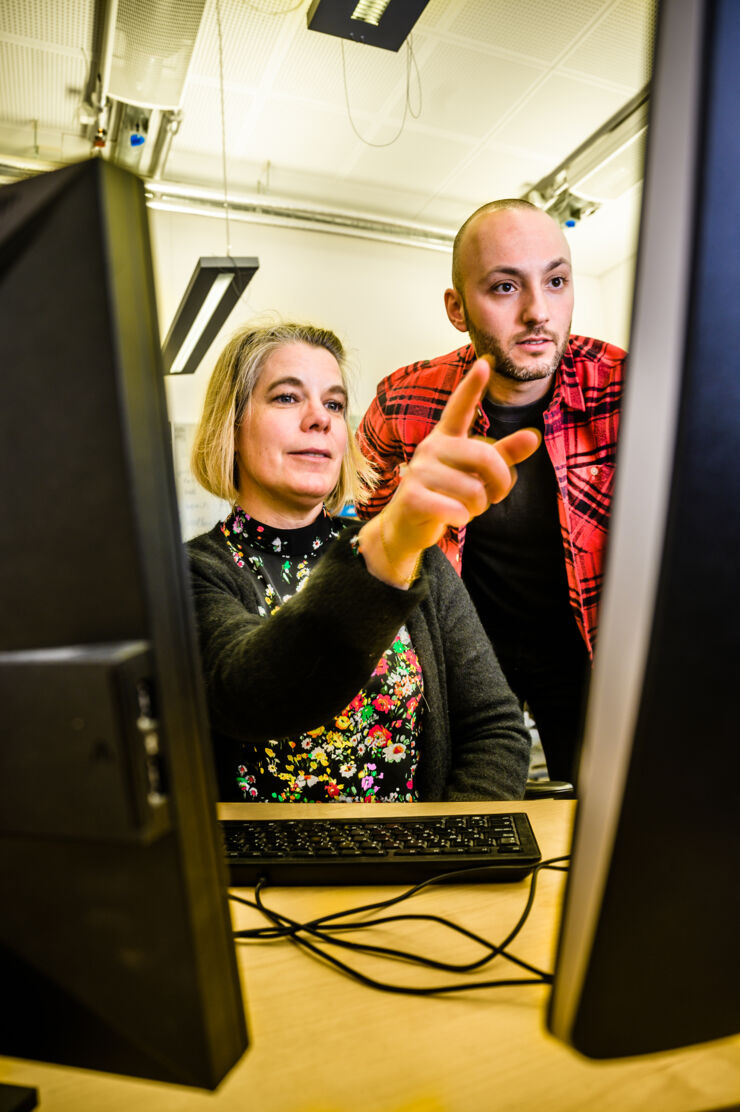 Photo credit THOR BALKHED
"Right now, we're working on the East Link Project, and it's great fun being part of such a huge project. It will have a major impact on Norrköping and Linköping and we need to look at whether there's a need to build temporary roads and the like to contribute to an attractive city environment while the work is ongoing."
Great potential
According to Anna Fredriksson, construction logistics is an issue that is becoming increasingly important in Sweden. The fact that there are still great opportunities to make things much better is something that motivates her.
"Lots of other logistics research, which focuses on traditional industry, for example, looks at increasing efficiency by a small percentage. In construction logistics, we are working on improvements of 20-30 percent. If that can be done, it will be a great benefit to society while also benefiting businesses."
FACTS: Anna Fredriksson
Age: 44
Profession: Professor of Construction Logistics and Deputy Head of Department at the Department of Science and Technology, ITN.
In the news: Newly appointed professor and project manager for Störningsfri stad (Disruption-free city) which features on the Royal Swedish Academy of Engineering Sciences' 100 List for 2023.