"We want to show our appreciation of the researchers' achievements, and highlight what it is that makes them so successful. This can be a huge inspiration to others," says LiU's vice-chancellor, Jan-Ingvar Jönsson.
Highest quality
This was the first time that LiU arranged the Grantee Celebration Event, which was held in the Zenit Building on Campus Valla. The spotlight was on ten researchers who had received prestigious research grants, from bodies such as the European Research Council (ERC) and the Knut and Alice Wallenberg Foundation. During the evening, several of them described their pathway to the award of funds, and how they had influenced their career.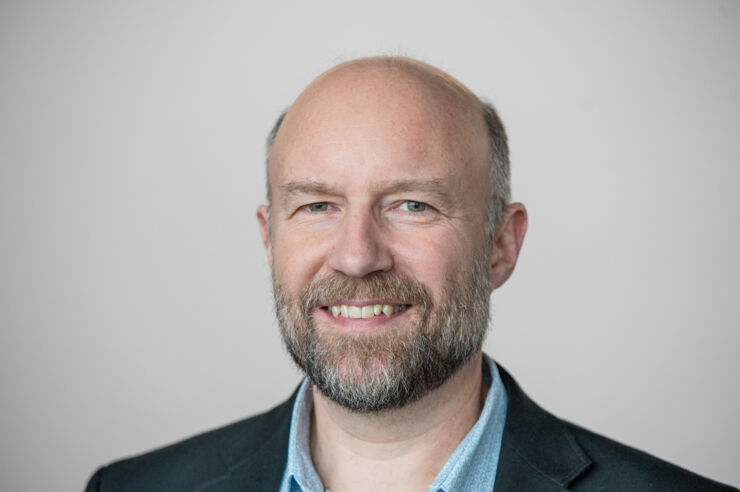 David Bastviken. Photo credit Magnus Johansson
"The fact that we have young researchers who can attract such grants proves that the research at LiU is of the highest quality, and the university offers positive conditions for such research. And I'm sure that success spreads as rings across the water in the research environment, division or department. I hope that there are many who show a unified pride in this," says Jan-Ingvar Jönsson.
David Bastviken, professor in the Department of Thematic Studies – Environmental Change was recognised for the award of an ERC Consolidator Grant to fund a research project to better quantify methane emission from lakes, and to develop methods to predict the magnitude.
"The grant has allowed us to make far more extensive studies than those possible in the usual smaller studies. In our case, it was important to collect different types of field data, and to test several new methods to carry out field measurements. You can only take on such large projects with sufficient funding."
Single-mindedness
He appreciates that LiU has arranged the Grantee Celebration Event, and shared some concrete advice from his work bringing large research grants home.
"It's great to be here and discuss research with other people and learn about other projects. And the advice I can give is: be single-minded, don't give up, and give your ideas time to mature. Grants Office has provided invaluable help with interview training, where I was given honest and straightforward feedback. This helped a lot," says David Bastviken.
Klas Tybrandt, associate professor in the Department of Science and Technology, was appointed a Wallenberg Academy Fellow in 2021. He started his research project in the summer of 2022, developing elastic microelectronic components for use in the brain.
"We have only just started, and these grants are hugely important in our academic activity. Having the courage required to start up such a bold project, which brings both a great deal of freedom and a great deal of responsibility, is how to make truly major progress," he says.
Exciting constellations
Johanna Rosén, professor in the Department of Physics, Chemistry and Biology, was awarded the Göran Gustafsson Prize in 2021. Her goal, and that of her research group, is to discover new materials that can contribute to a sustainable society.
"Preparing a grant application means a lot of writing, contemplation, and literature search. But it's also a question of gathering new exciting constellations of people who can bring to fruition the ideas you put into the application."
She is positive to the Grantee Celebration Event.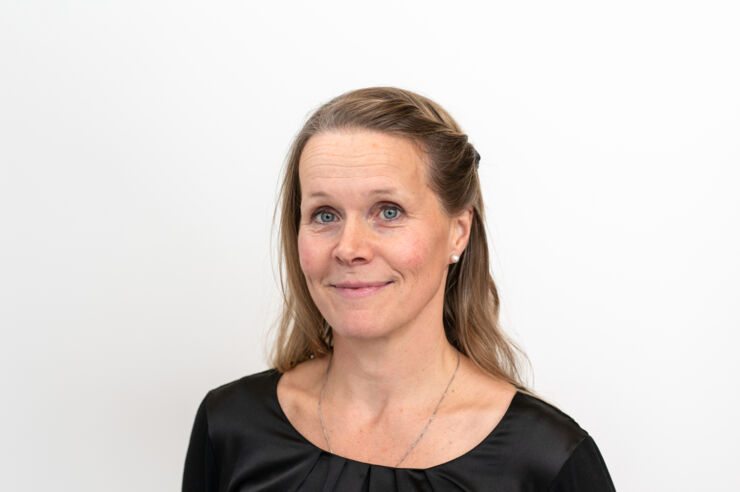 Johanna Rosén. Photo credit Magnus Johansson
"It's a great idea. What I mainly hope is that younger researchers who are right at the beginning of the application process, or maybe have received some grants, will be stimulated to apply for more."
What has Grants Office meant for you?
"A huge amount. It's been extremely valuable. Everything from drawing up a budget to training for interviews. When I was panicking as the deadline approached, Grants Office supported me in all the administrative difficulties."