A robot can be everything from a "box" that executes a task in a factory to a human-like android. There are fluffy robot seals, robots that look at you with big, begging, Walt-Disney eyes, and doll heads with animated faces.
Some of these may become a feature in Swedish elderly care, in schools and in job interviews. But if we are going to hand over the care of our children and parents to robots, we have to trust them.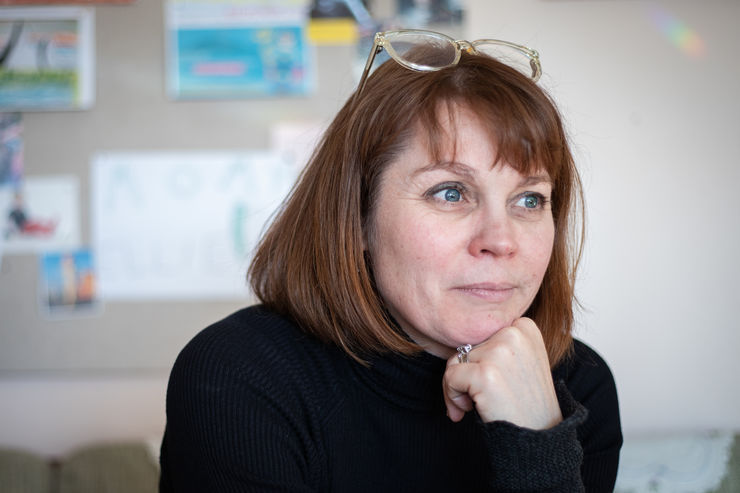 Ericka Johnson Photo credit Charlotte Perhammar"In an encounter between a human and a robot, it's interesting to look at the emotions that arise. Does the robot inspire curiosity, anger or happiness? And how does the robot respond to the human's actions?" asks Professor Ericka Johnson, who, together with Katherine Harrison, is principal investigator for a project on artificial intelligence, ethics and trust.
Ericka Johnson is at her office at LiU's Department of Thematic Studies. The stroller outside the office indicates that she has visitors: Katherine Harrison and her month-old baby, and Brian Cantwell Smith, visiting scholar from the University of Toronto. The three researchers will work on the new AI project, and with questions concerning how we create trust in robots.