"I am extremely happy for the award. It is wonderful to get recognition from colleagues for all the hard work that I have put into this field of research for so many years," says professor Jonas Söderlund at Linköping University.
The PMI Research Achievement Award, presented by the Project Management Institute (PMI), honors an individuals who have made significant advancements in the field of project management through their outstanding scholarly work.
Jonas Söderlund's research has played a pivotal role in shaping and advancing the understanding of projects. His work and leadership have made a lasting impact on project management research for over two decades.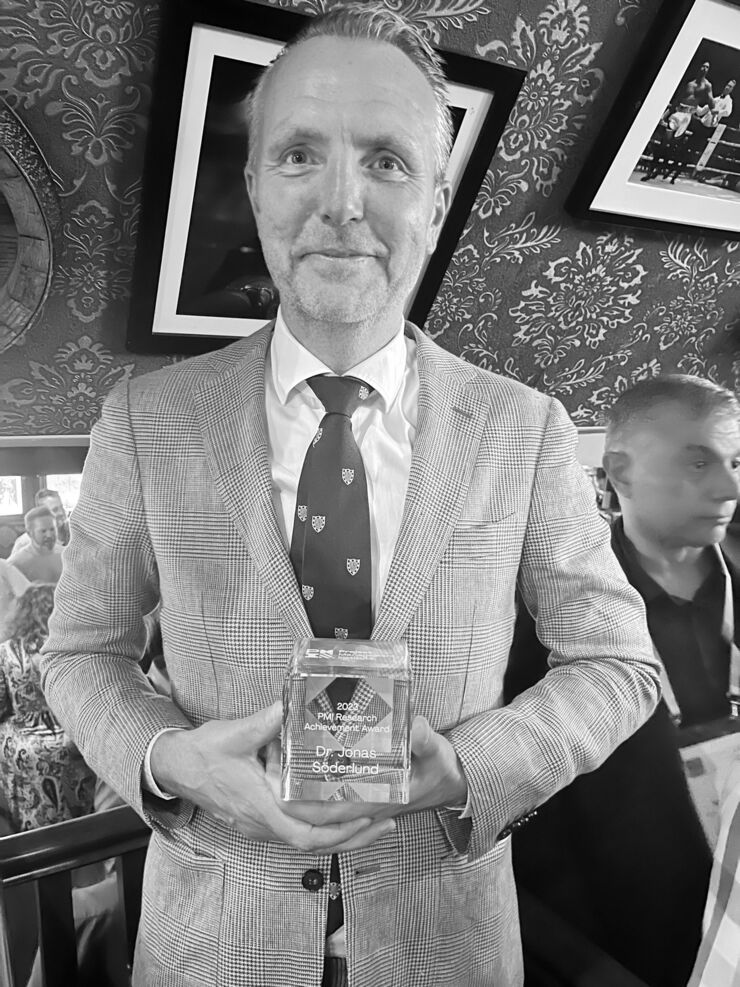 The award committee states:"Jonas has developed pioneering research which is incomparable in its depth and range of subjects covered. Jonas' work and leadership have shaped the research in project management for more than two decades. His insightful, extensive, and impactful body of work became 'must reads' to project scholars and have enduring value to the project community."
"I have been fortunate to work for many good universities and business schools around the world. But there are three things that I would like to emphasize: great colleagues, brilliant mentors and hard work," points out Jonas Söderlund.
PMI Research Achievement Award
The PMI Research Achievement Award recognizes and honors an individual whose work has significantly advanced the concepts, knowledge, and practices of project management through a published body of academic research. The award has been given since 2003.