"You can't say that everything is ok and that there is no silence culture when so many athletes go public about how difficult it's been for them to find help," says Carolina Lundqvist, who is one of the researchers in the project that has just been launched.
Objective: measures to ensure safe sport environments
A three-year project, run by Linköping University in collaboration with Swedish Athletics (Svenska Friidrottsförbundet), will focus on safety for elite athletes. The project is financed by the Swedish Research Centre for Sport Science (Centrum för Idrottsforskning).As a first step, 700 active junior and senior elite athletes will be asked about their experiences in a survey. The researchers will then interview active athletes and coaches. The results will then underpin suggestions for concrete measures to ensure safe sport environments.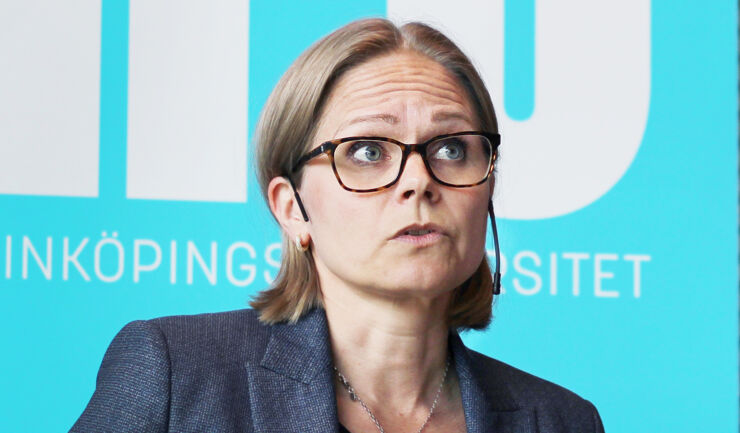 Carolina Lundqvist But what does safety mean in a sports context, where competition and being selected is the name of the game?
"It's about there being a safe physical environment, but also about feeling safe in the group. It's about creating an atmosphere that promotes good mental health and a safe place to try things out and push boundaries."
Elite sports can be a closed environment. There are many power imbalances at several levels. Such environments can easily give rise to a culture of silence, which makes it difficult to speak your mind when something feels wrong.
"You're afraid of not being selected, afraid of consequences," says Carolina Lundqvist.
A history of resistance to independent assessments
Sweden is lagging behind when it comes to research into abuse in the sports environment, according to a 2020 report by the Swedish Research Centre for Sport Science. Other countries have in many cases come much further in dealing with these issues.
"There's been a resistance to independent assessments. What's good here is that we can run this project with support from Swedish Athletics," says Carolina Lundqvist.
It's not like the sports movement has done nothing at all. There is an awareness, and many have policy documents in place. But turning this into concrete measures when something has happened has so far proven difficult.
Carolina Lundqvist is a registered psychotherapist, docent in psychology and sports science, and also has a background of many years working with Olympic-level athletes. Her colleagues in the project are Jenny Jacobsson, medical doctor and registered physiotherapist, and Professor Toomas Timpka, consultant in social medicine. The Athletics Research Center, which the researchers are part of, has previously conducted targeted research in this field.
So, what is Carolina Lundqvist's recommendation to those who feel that something is amiss? First of all, to actually dare telling someone, and that this is someone you trust. But it is also important that people close to the active athletes find the courage to react.
"It's not always easy for the athletes themselves to see that something is not right," she says.
Translation by Anneli Mosell