"We study the past, the present and the future, and how they are connected. How can history explain the world that we live in today, and how will our current actions affect tomorrow?" says student Melissa Ejremar.
We are one term into the new undergraduate programme in Global Studies, and both the teachers and students are beginning to get used to it. Melissa Ejremar and Giovanni Caringi Adolfsson are two of the programme's first students. They say that the first term has been intensive, but fun. It has given them new expertise in, among other things, what global studies of culture and society entail, and historical perspectives on globality.
"I feel that I have attained deeper insight into how the world is composed on different levels, when it comes to politics, economics, culture and communication. It's very exciting", says Giovanni Caringi Adolfsson.
Global studies with a cultural focus
Global Studies is Campus Norrköping's newest programme; it welcomed its first students in the autumn of 2021. In the beginning, there were only 40 places on the programme. But there was huge interest, and in the end, 60 students were admitted.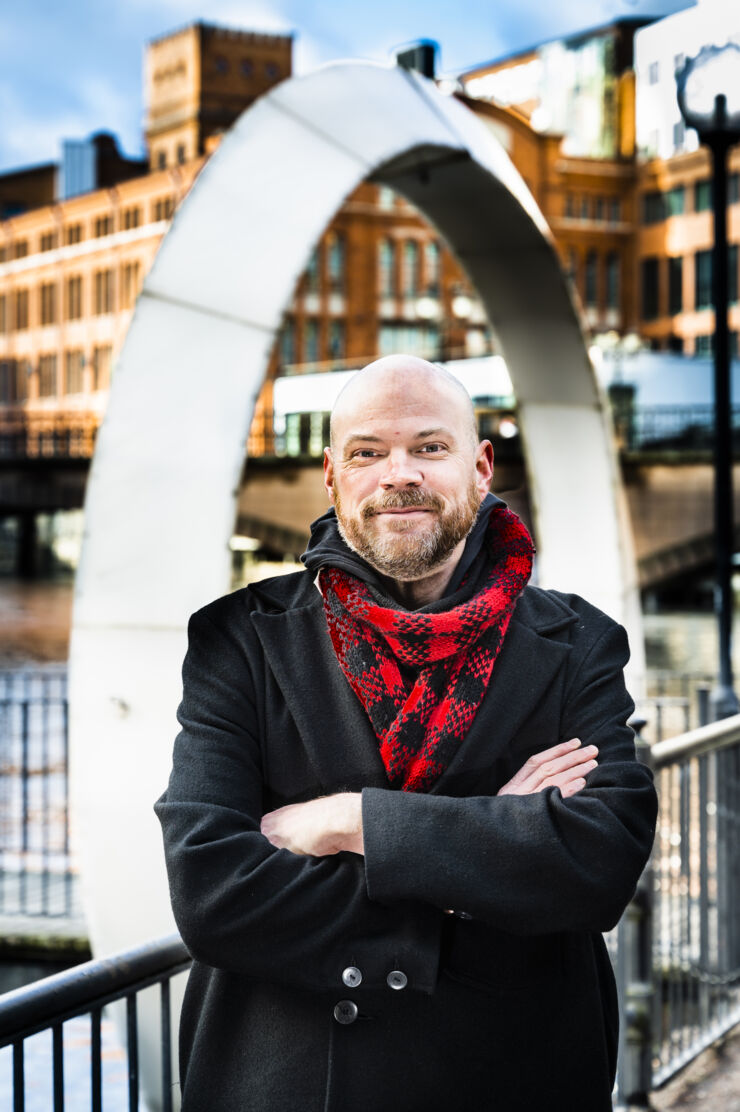 Photo credit Thor Balkhed
During the three years of the programme, they will develop expertise on intercultural relations, development work, human rights, migration, social and ecological sustainability, and cultural politics – all in a global context. The cultural focus is unique for this programme. Martin Fredriksson, the programme leader, believes that the students are highly engaged.
"Everybody is very involved and interested in international questions in different ways. There is also a great breadth to their interests. Some are passionate about environmental questions, others are interested in social questions or a specific country."
Both Melissa Ejremar and Giovanni Caringi Adolfsson are very interested in questions of society and justice.
"I am very interested in social questions, both on a national and international level. So I looked for a programme that would give me an understanding of how the world is composed and works", says Giovanni Caringi Adolfsson.
The possibility to design your own programme
Moving to a new city and starting a new university education can be overwhelming, but Melissa feels that she has ended up in the right place. She thinks that the course on cultural encounters and communication has been the most interesting so far. She is interested in languages and how languages vary in different contexts. The students on the programme are free to choose courses based on their interests. For Melissa, the first optional course was one in intercultural business communication.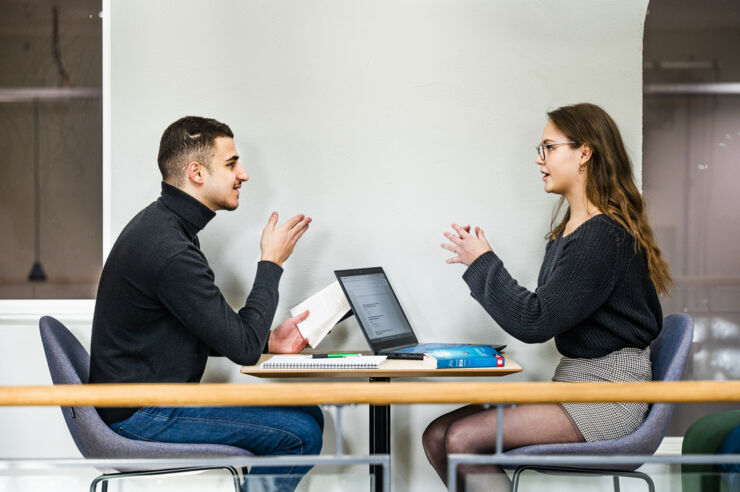 Photo credit Thor Balkhed
"There are so many different languages in different cultures, companies and organisations. How can we use languages in different ways, in different circumstances? This is what interests me. I like the fact that you are allowed to study different things on this programme."
The teaching is also varied. The courses during the autumn contained everything from various kinds of seminars to exhibitions, debates, role-play and literary analysis. Fiction has really been given a role in the teaching. By reading fiction, relevant themes can be highlighted in concrete ways. For example, the students have read short stories to get a feel for the minutiae of everyday life in different parts of the world.
To make a difference
What will come after their studies is no easy question to answer right now. But both Melissa Ejremar and Giovanni Caringi Adolfsson are agreed that they want to use their expertise to make a difference.
"The dream is to use this education to make change, to work with questions that can somehow make the world better and more just", says Giovanni.
Currently, they are both working on developing Global Studies as a programme, and the student life around the programme. Giovanni is a member of the programme council, and Melissa is leading the work of setting up a section for the programme.
"We want the programme and student life around it to be even better for those who apply for Global Studies in the future. And I hope lots of people do – it's a very interesting programme", says Melissa.