Aseel Berglund's research interests are gamification, design of games, development of interactive products and services with application in education and healthcare.
Research
Aseel Berglund's research focuses on how principles, mechanics and techniques used in games can be applied in other environments and contexts that are not games for the purpose of motivating, engaging and reinforcing positive behaviors or changing behaviors. User and player experience is important and is affected by subjecting the user/player to some type of challenge that leads to a proportionate reward and meaningful progress.

Aseel has studied the application of gamification in learning and mathematics through the development of the mobile app Tangle Math in collaboration with Christer Fuglesang and his book The Black Hole. Another project in mathematics and gaming is Go supernova which is about understanding other degree equations and gravity. The game is available in the Fenomenmagasinet in Gamla Linköping. The programme was developed together with Senior Lecturer Erik Berglund, Department of Computer Science (IDA) at Linköping University.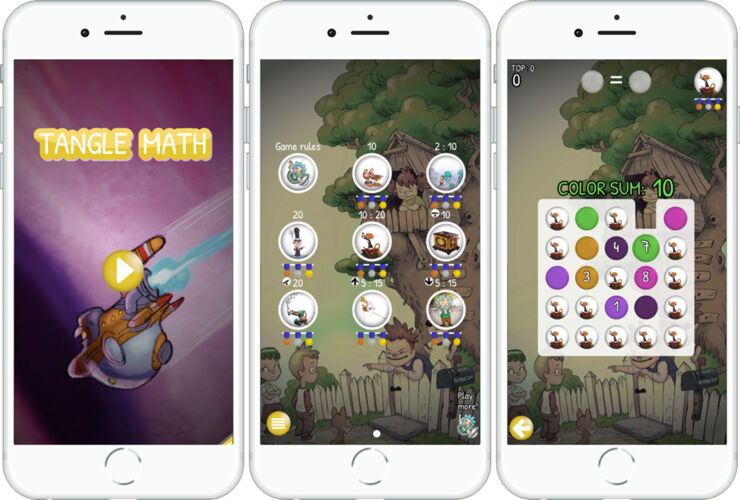 Another area of application of interest to Aseel is the use of gamification to stimulate physical activity. Three interesting physical activity projects that Aseel is involved in are:
Liopep is a gamified program to create health-promoting workplaces through micro-breaks and playful movements during sedentary office work. The program was developed together with Senior Lecturer Erik Berglund, Department of Computer Science (IDA) at Linköping University.
Heart Exergame is an exergame to increase physical activity and quality of life in elderly patients with chronic heart disease. The game is based on, among other things, the results of the Wii project and will be evaluated by heart failure patients in the project together with professors Tiny Jaarsma and Anna Strömberg, Associate Professor Maria Bäck, Associate Professor Naoko Perkiö Kato, PhD. Leonie Klompstra, Medicine and Care (HMV) at Linköping University; Professor Jan Mårtensson, Jönköping University School of Health; Senior Lecturer Erik Berglund, Department of Computer Science at Linköping University.
Piddin is a motion game that can be played using a computer with a webcam. The game is available in Fenomenmagasinet in Gamla Linköping. The game was developed together with Senior Lecturer Erik Berglund, Department of Computer Science (IDA) at Linköping University.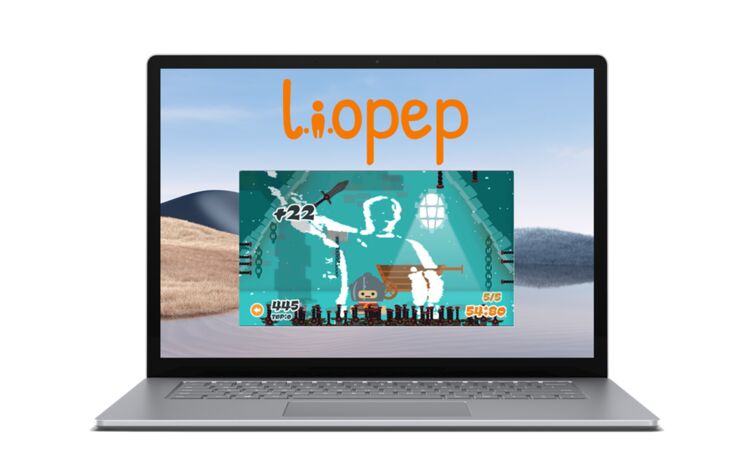 Aseel is interested in investigating, designing and evaluating the feasibility and potential impact of using gamification in application areas related to, for example, learning, health and well-being. The research includes:
Empirical studies of applied games and player experiences
Persuasive and motivational design
Use of virtual reality (VR), augmented reality (AR), or a combination thereof
Innovation in interaction technology, visualization, feedback, game controller, and game mechanics
Teaching
Aseel is interested in pedagogical issues and she is passionate about teaching. She wants to inspire and contribute to students' development in both soft and subject knowledge. Aseel's ambition is for students to learn knowledge and skills that they can apply.

Aseel's focus areas in teaching are:
Software Entrepreneurship
Software development
Interaction design and user experience (UX)
Professionalism for Engineers


Aseel is a member of Linköping University's Educational Development Group, PUG,which is appointed by the Faculty Board at Faculty of Science and Engineering LiTH. PUG's main task is to propose, on behalf of the Dean and the Management Team for Education (LGU), annually, to call, evaluate and to the Dean and LGU to propose the allocation of project funds for pedagogical development projects linked to the University of Technology's education at basic and advanced level.
Awards
In 2021, Aseel was awarded the prize for Entrepreneurial Teacher of the Year at Linköping University for her cross-border (gränsöverskridande) and innovative work with both teaching and entrepreneurship in gaming. The motivation for the price is:
This year's laureate is cross-boarder (gränsgångare) who moves between academia and industry. Aseel Berglund contributes to an entrepreneurial culture at Linköping University, both as inspiration for teaching colleagues and for students where she integrates utilization, entrepreneurship and innovation both as a researcher and teacher, where she has - together with colleagues - created new courses that really engage students.
The own entrepreneurship focuses on games, often designed for children and their special needs, and then with new innovative game layouts, new sensors and new game controls. A good example of this is Tangle Math, which stimulates children's mental arithmetic. The game has been developed together with Christer Fuglesang and was launched at the Nobel Museum. Aseel Berglund's latest game addresses a very important challenge in today's society and it is an innovative movement game to counter children's sedentary.
In 2016, Aseel was awarded the Linköping University Prize for outstanding teaching efforts through pedagogical and development work that raised the quality of education and inspired others at the Faculty of Technology.