"More international students applied than we had expected, and the number of applicants per place was high, which was extremely gratifying", says programme coordinator Kristina Trygg. "Everything has exceeded expectations, despite the somewhat challenging start with the covid epidemic, which compelled us to use mainly remote teaching methods for the first year. The students have coped excellently. It's been a hectic year, where we have to get many parts working, but most things have worked out well."
More international students than expected, together with many students from LiU's bachelor's degree in urban and regional planning, have enrolled on the master's programme.
"When I mention that I'm taking the programme, many people say that it sounds really exciting, and a very important subject for the future", says Jonathan Holmsten from Linköping, who is taking the master's programme after completing the bachelor's degree in urban and regional planning at LiU.
He is hoping to take up a career in physical planning, such as overview planning, detailed development planning, architectural planning, or a similar role.
"I find it extremely exciting to expand my perspective and focus on European and international levels. Not only is everything on the programme in English, many of the cases we have studied have had an international character. The framework has been quite flexible, so we have been able to adapt the projects according to our own wishes. For example, we took a course in climate adaptation in cities, where we chose to look at cities in Africa, North America and Asia. I also took a course in region planning within the EU", says Jonathan.
Jessica Pengel from Stockholm studied international finance in upper secondary school. After this, she worked, travelled and studied for a couple of years before arriving at the Urban and Regional Planning bachelor's degree at LiU. Now she has moved on to the Strategic Urban and Regional Planning master's programme.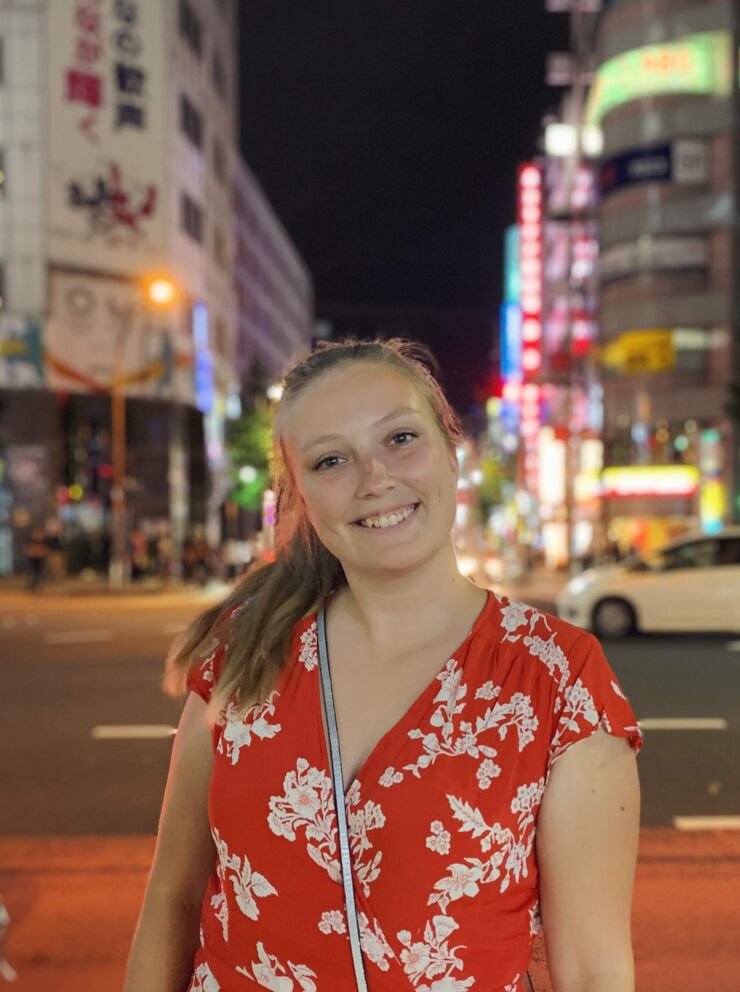 During her Bachelor studies, Jessica went to Japan for an exchange
"I applied to the master's programme because I felt that I had more to learn. I wanted to continue building and gain in-depth knowledge after the first degree. I chose to remain at LiU because the courses that make up the programme seemed interesting and important. The four future challenge areas that the programme is constructed around are absolutely on the mark, and I would be interested in working with any one of them. And then, of course, it was nice to already know the teachers and have a certain understanding of how the programme has been set up."
The international nature of the programme means that Jessica and Jonathan's classmates are from all around the world. This gives new insights into problems that they previously have seen from a Swedish perspective. This is ideal for giving interesting discussions and examples during course seminars and lectures.
Programme highlights
The course that was given the highest evaluation during the first year is Strategic Planning of Urban Climate Transitions, with course coordinator Mattias Hjerpe from the Department of Thematic Studies – Environmental Change. During the course, students work with a case study of how cities can adapt to climate change.

"The aim of the case studies is to give important recommendations needed to bring carbon dioxide emissions in the selected city to zero. The students work with strategic plans that focus on key measures for urban and regional planning in the city," says Kristina.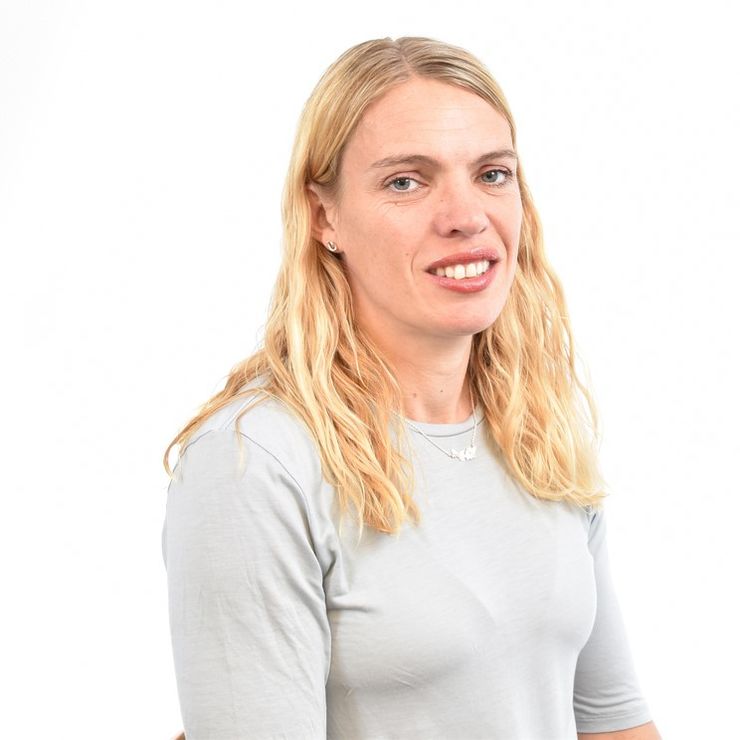 Another highlight has been the final few weeks of the Strategic Urban and Regional Planning course, when students carry out a challenge-driven "living lab" in small groups. The students take on the role of strategic planner for a real-life case. They must first lead a project and then present it both as a digital poster and in a final report.

"The challenge is to be based on the sustainability challenges that urban areas and regions are facing, including such issues as climate change, globalisation, urbanisation, digitisation and social equality. This component of the course involves the student group developing a concrete plan and a sustainable solution for a well-defined challenge that the selected city or region is facing. The solution should be based on a user perspective. The students really appreciated this part of the course", says Kristina.

The students this autumn will start their third term, and can choose to work on an internship or take specialisation courses. The internship can last the complete term or half of it, and the students must take responsibility themselves to find an internship place.

"This will be a great opportunity for me to gain useful experience of working", says Jonathan. "I'll be working at Region Östergötland in one of my favourite fields – sustainable transport."

Jessica is looking forward to arriving at a workplace and seeing how her knowledge can be put to use.

"I often refer back to the internship I did during my first degree as a means to compare and unite theory and practice. I'm sure it'll be the same this autumn. I hope that the internship will be a firm basis for my future career through making new contacts and giving me a feeling of what I want to work with."
Translated by George Farrants