The new centre is financed by a SEK 15 million donation. This is Ingrid Asp's third large donation to medical research at LiU. In 2005, she set up a foundation enabling LiU to recruit a professor in nephrology. This initiative is now being strengthened.
And there is certainly a need for research, according to Annette Bruchfeld, holder of the professorship.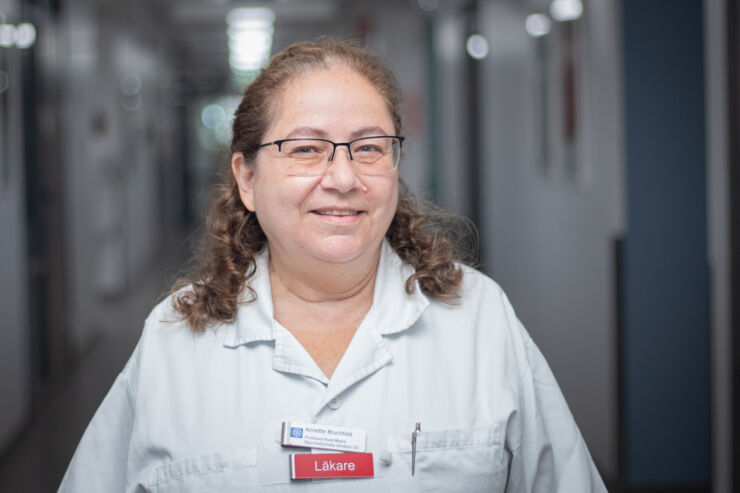 "The new research centre will enable us to come closer to solutions to many current and future problems," says Annette Bruchfeld, consultant and professor in nephrology. Photo credit Charlotte Perhammar "Kidney research is seriously underfinanced, given the prevalence of kidney diseases. These affect about 10 per cent of the population. By 2040, it is estimated that kidney failure will be the fifth most common cause of death worldwide, if we can't reverse this development. We have an ageing population, and in developing countries people often can't afford dialysis. This makes prevention even more important."
Early diagnosis and better treatment
Annette Bruchfeld's research area includes inflammatory kidney diseases and vasculitis (inflammation of the blood vessels). Maria Weiner, doctoral specialist in nephrology, also conducts such research. The aim of their research is to diagnose patients at an early state of their kidney disease and to find markers so as to provide better treatment.
Daniel Appelgren, associate professor in experimental nephrology, is also affiliated to the centre. He studies how the immune system functions in autoimmune kidney disease, where a person's own immune system attacks their kidneys.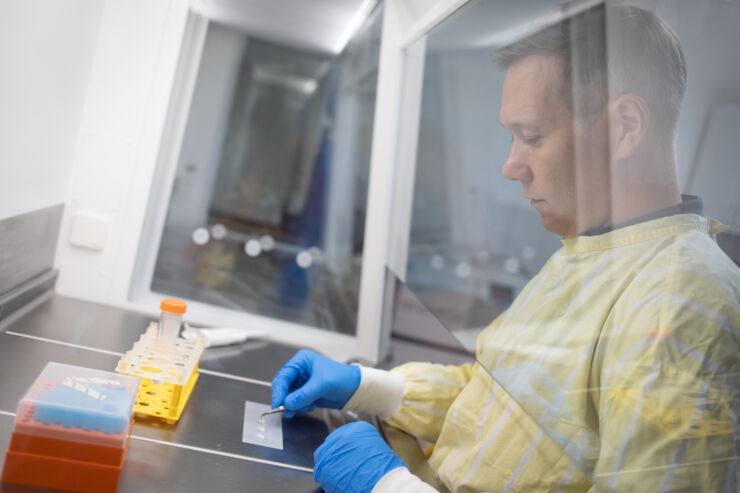 Daniel Appelgren spends a lot of time growing cells in the lab. Photo credit Charlotte Perhammar "Current treatment for autoimmune diseases is rather uniform, and has many side effects. I want to find more specific methods. For me, this cooperation with clinical physicians like Annette is crucial to study patient cell function," he says.
"There's so much left to research. The new research centre will enable us to come closer to solutions to many current and future problems," says Annette Bruchfeld.
More researchers and broadened kidney research
The vision for the centre is that nephrology research at LiU will drive the development of knowledge about disease mechanisms and new principles for treating kidney disease. New recruitments are being made. A guest professor and an assistant professor are on their way in, and a number of doctoral students will be accepted in the coming two years.
"We also want to broaden our research, and look more at nervous system control of the immune system in kidney patients, to see whether this can be used to treat inflammation. And we look to further develop our ongoing international collaboration examining the connection between kidney failure and dementia," Annette Bruchfeld says.
The patient perspective is important, not least how illness and treatment affect patients' quality of life. It is hoped that this can be investigated better with new methods. To this end, there are ongoing and planned projects led by Fredrik Uhlin, docent and nurse.
The researchers wax lyrical about the importance of collaboration, not least international collaboration, and how this is facilitated by the centre.
"We want people to come here, so we must be visible," says Daniel Appelgren.
John Bjerker, chairman of Ingrid Asp's foundations, also highlights the importance of international collaboration.
"If we can make our research centre grow and become known worldwide, get people to come and do research here, then this can really take off," he says.
Ingrid Asp is an active donor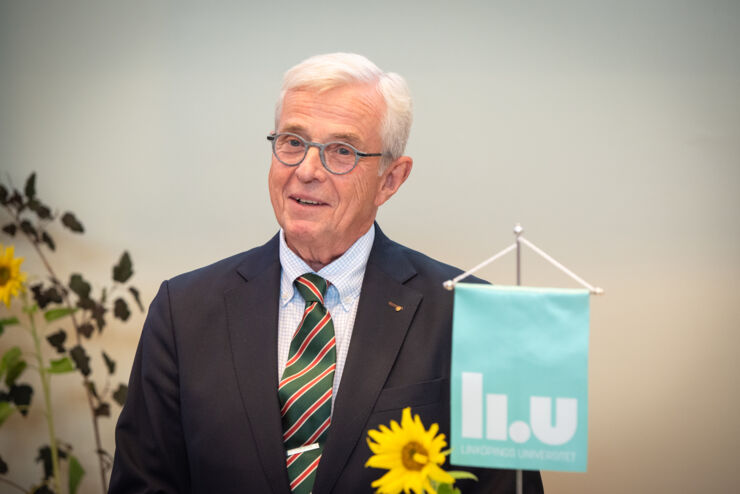 "The reception we received from Linköping University was really, really good, and has contributed to Ingrid Asp's wish to continue her collaboration with LiU," says John Bjerker, chairman of donor Ingrid Asp's foundations. Photo credit Magnus Johansson Apart from donating to nephrology research, Ingrid Asp has also, in an earlier donation, provided means for a psoriasis research centre at LiU, on which the new research centre is modelled. Ingrid Asp and John Bjerker have been onboard for the entire development journey, from the initial discussions on a nephrology centre some 18 months ago. He explains that Ingrid Asp and her foundations wish to take an active part in the work and not just finance it.
"We want the researchers to report back to us: what are you doing, what have you found out? I think they like it that we are interested."
A new era of precision medicine
And what about the future for nephrology? The researchers believe that one thing we will see more of is precision medicine, meaning individually tailored care and treatment.
"Advanced genetic diagnostics will probably be included in examinations for kidney disease. Currently, if you have a patient with defective kidney function, you take a kidney biopsy, which is a rather advanced examination. In the future, this may become less important," says Annette Bruchfeld.
Translation: Anneli Mosell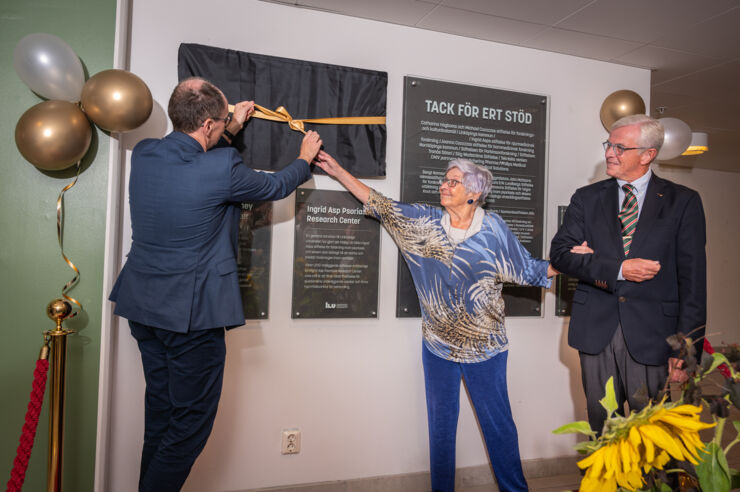 Ingrid Asp Kidney Research Center was inaugurated on 28 August on the University Hospital Campus, Linköping. LiU vice-chancellor Jan-Ingvar Jönsson, donor Ingrid Asp and John Bjerker, chairman of the foundations. Photo credit Magnus Johansson