At the International Energy Agency (IEA), there are several working groups, of which IEA Bioenergy Task 37, which consists of representatives from different countries, focusses on biogas solutions. In connection with his role as research leader at the Biogas Research Center, Jonas Ammenberg has been appointed by the Swedish Energy Agency as Sweden's representative.
Task 37's main job is to increase knowledge about biogas solutions. They do this mainly through technical reports, summary brochures, webinars and conference presentations around the world.
"Working with Task 37 is very rewarding. I get to learn about how things are developing in other countries, and get to make new contacts. Many people are interested in developments in Sweden. Internationally speaking, it's somewhat unusual to use biogas – or, put more accurately, biomethane – in the transport sector", says Jonas Ammenberg.
"But we have come a long way with it in Sweden. So it's natural that we've been given a leading role. We have fuel production, vehicle production, relatively expansive infrastructure, as well as several decades' experience of using biomethane in various transport applications."
Knowledge
By "we", Jonas means the researchers at the Biogas Research Center, the national expertise centre for which LiU is the host. After a decade of research into biogas solutions, with a relatively strong focus on the transport sector, a great bank of knowledge has been built up. So Task 37 was not lacking in published research. Instead, the challenge was to summarise it all into content that the public could understand, without leaving out essential elements. The result was a wide-ranging, 90-page report.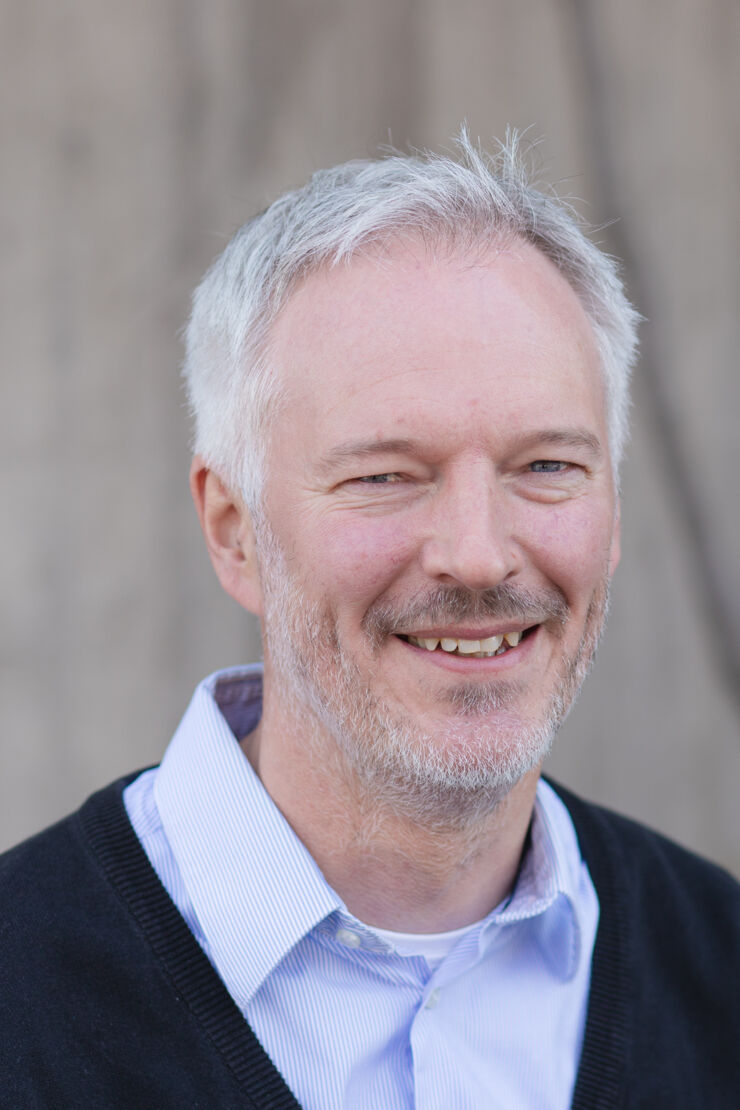 LiU researcher Jonas Ammenberg is the editor and principal author of the European report on future biogas solutions.
Photo credit Charlotte Perhammar "We at the BRC have long said that we want to summarise what we have learnt. To be able to understand and evaluate biogas solutions, we need a broad, system-wide perspective and interdisciplinary approach. The report builds on many years of work by many people, both at the BRC and from other organisations in Sweden and around the world."
"A lot of the communication and decisions around energy system systems and transportation in other context are based on far too narrow perspectives of the different systems involved. We hope that the report will lead to wider understanding of biogas solutions, as well as the alternatives or complements that exist. Biogas solutions are multifunctional. They don't just bring us environmentally friendly fuel – they can also improve agriculture and society's food handling, waste handling, energy security etc."
A pallet of solutions
The report emphasises that meeting sustainability challenges involves solving more than one bit of the puzzle. We need a whole pallet of solutions, taking account of the fact that biomethane is a technically mature and competitive alternative in the transport sector and energy systems.
"Unfortunately, we see a lot of examples of tunnel vision, and a too narrow focus on individual technologies or parts of products' lifecycles (e.g. exhaust emissions). We face lots of different kinds of sustainability challenges for which, for example, electrification may be a good partial solution. But, it's just that – a part of the solution."
"We don't have time to wait for a better solution to eventually come along. We ought to focus on expanding smart biogas solutions, which are likely to play an important role in a future economy that is more bio-based and circular."
The report ends with a summarised message to decision makers. It says that the fact that biogas solutions often involve several sectors and are multifunctional can be beneficial for society. But biogas solutions also require expertise, as well as tools and policy instruments that are well adapted. There's a lot left to do. For example, it's often hard for those who work with biogas to receive remuneration for the value that it brings to society.