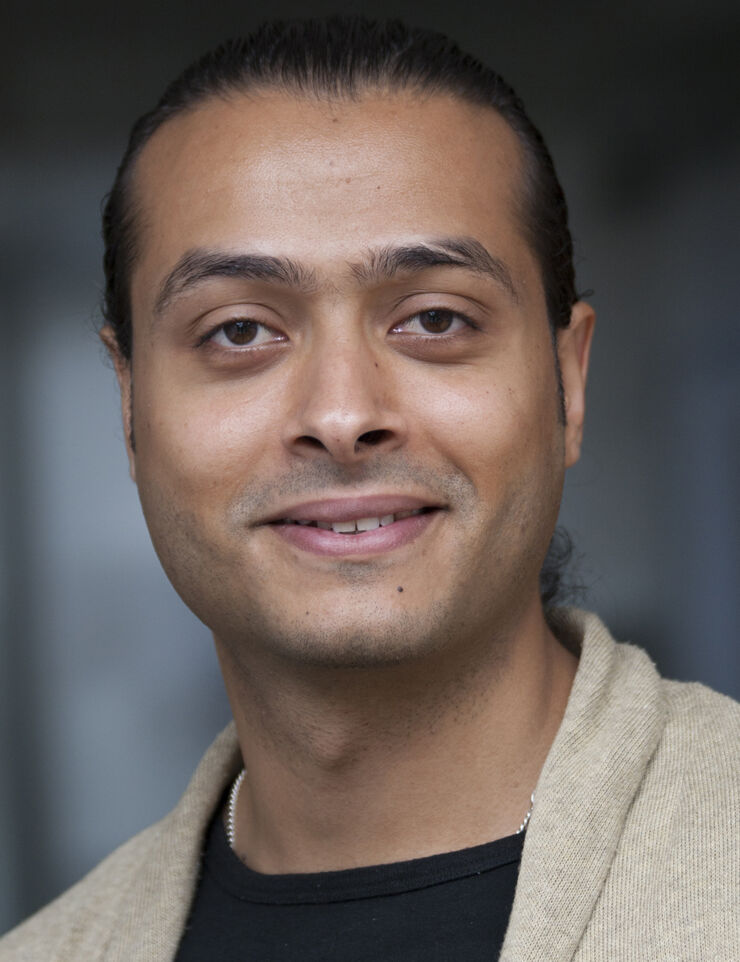 Adel Daoud, Associate Professor in analytical sociology at Linköping University, and, Affiliated Associate Professor in data science and AI at Chalmers University of Technology Photo credit Astrid Dünkelmann
"I commit to the Young Academy of Sweden because the academy offers a unique opportunity to change, improve, and refine Swedish universities and their position globally" says Adel Daoud.
Adel Daoud defended his dissertation in sociology in 2011 with the title "Scarcity, Abundance, and Sufficiency - Contributions to Social and Economic Theory" at the University of Gothenburg. After that, he held positions at Harvard University, the University of Cambridge, the Max Planck Institute for the Studies of Societies and the Alan Turing Institute. He started working at the Institute of Analytical Sociology on April 1, 2021.
Passionate poverty researcher
About 300 million people in Africa live in extreme poverty. Given that living in impoverished communities can trap people in cycles of deprivation ('poverty traps'), major development actors such as China and the World Bank have deployed a stream of projects to break these cycles ('poverty targeting'). However, as scholars are held back by a data challenge, research has up until now been unable to answer fundamental questions such as whether poverty traps exist, and to evaluate what extent interventions can release communities from such traps.
Today, Adel's research is much more applied and is about global poverty. He leads a research group that works to identify the extent to which African societies are trapped in poverty and to increase our understanding of how different competing poverty interventions change these societies' opportunities to get out of poverty traps.
"I am a combination of social scientists, poverty researchers and computer scientists. My group develops artificial intelligence algorithms to measure poverty from satellite images and to analyse the effect of local assistance", says Adel Daoud.