"We have power as consumers. We believe that we can make eco-friendly choices, but we seldom realise that we are not only buying a product: we are also buying transport services", says Maria Björklund, associate professor in sustainable logistics at the Division of Logistics and Quality Management.
Together with colleagues at LiU and Linnaeus University, she has looked at both logistics companies and trading companies with high ambitions in sustainability. The work has been carried out within the framework of a project financed by the Kamprad Family Foundation.
"We have found many good examples, everything from small hauliers who have achieved a lot to major logistics companies that are working intensely with the questions. But we haven't found a single example that has reached all their sustainability goals along the entire transport chain", she says.
Close to the consumer
They have also studied several trading companies in order to get close to the end of the chain – the consumer.
"And we have worked with their transport companies and subcontractors, and while it's true that everyone is working on this, it's not working out along the complete chain.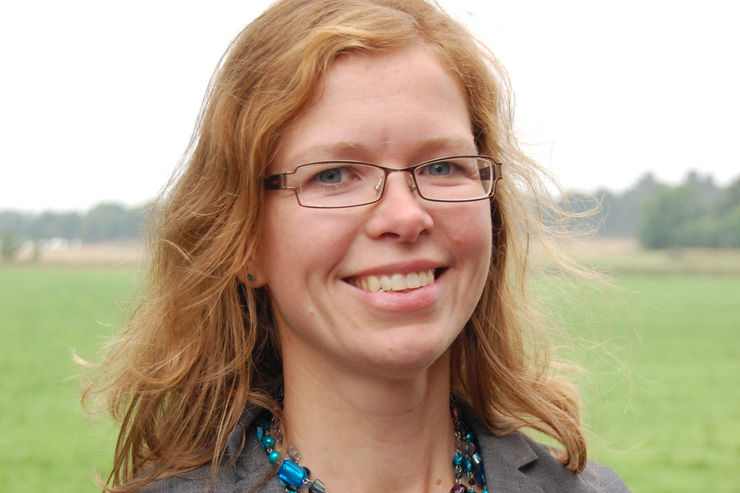 Maria Björklund
Environmental aspects are generally better dealt with than social ones, where it is more often necessary for companies to find new ways of working."
There are several reasons for this, one of which is that a large number of actors must interact. The recipient engages logistics company A, which is in turn aided by logistics company B. Both A and B collaborate with several hauliers, which in turn also employ subcontractors. The goods are collectively loaded, which is positive since the degree of loading in each vehicle is higher. But at the same time, it becomes difficult to guarantee that the delivery of a particular package will be undertaken without using fossil fuels, that the driver keeps to the speed limits, has regulated working hours, etc.
"Targets have been set, and the logistics companies have laid down their requirements, but procedures to deal with most aspects of sustainability are missing, as are the possibilities to check whether the requirements are satisfied", says Maria Björklund.
The requirements increase as one passes further along the chain, which means that it is often the small hauliers towards the end of the transport chain that have to bear the investment costs for, for example, fossil-free vehicles and new working methods. And then it is the recipients who are close to the consumers and gain the largest benefits from being able to use sustainable transport as part of their marketing strategy.
Close collaboration
"It's generally accepted that collaboration, working closely together, is positive, but when we look at what this means in practice it turns out that the flow of information is rather one-way. Sometimes, the goods owner places demands on the delivery service that are incompatible with the owner's sustainability requirements. For their part, the logistics companies would like to use sustainability in marketing directed at consumers, but do not have any direct contact with them", she says.
In one sub-project, the researchers have looked at e-commerce. The consumer sometimes has the option to select how rapidly the goods are to be delivered, and specify that an eco-friendly method of transport is desired. Maria Björkland considers that greater transparency is needed here.
"It must be made much easier for the consumer to choose to act in the right way. It may be time now to reverse the logic and instead have the eco-friendly option as default, which would cause the consumer to make an active choice to use a less eco-friendly transport method."
Logistics companies are placing their hopes on a technological revolution to fossil-free fuels, but it is not clear who is to be responsible for investment in new infrastructure.
Increasing interest in goods transport
"New actors are needed, and new forms of collaboration. While it is true that things are going in the right direction, much remains to be done. Further, interest in goods transport is increasing", says Maria Björklund.
An increasing number of scientific presentations discussing goods transport are submitted to, for example, the annual Transportforum arranged by the Swedish National Road and Transport Research Institute (VTI).
"The submissions are of higher quality, and more people are coming to listen. Only a few years ago, we were pretty much on our own. Now, more people have discovered how important goods transport is, and e-commerce is actually a rather small part of this", says Maria Björklund.
And innovations in the field are continually presented, often in the form of new services and various types of app.
"But there are no short-cuts, and sustainable logistics will require collaboration between an increasing number of actors. What we need to think about is how this is to be achieved", says Maria Björklund.
The various studies have been financed by the Kamprad Family Foundation, and conducted by Maria Björklund together with Helena Forslund, professor at Linnaeus University. The results will be published in a report this spring.
Translated by George Farrants