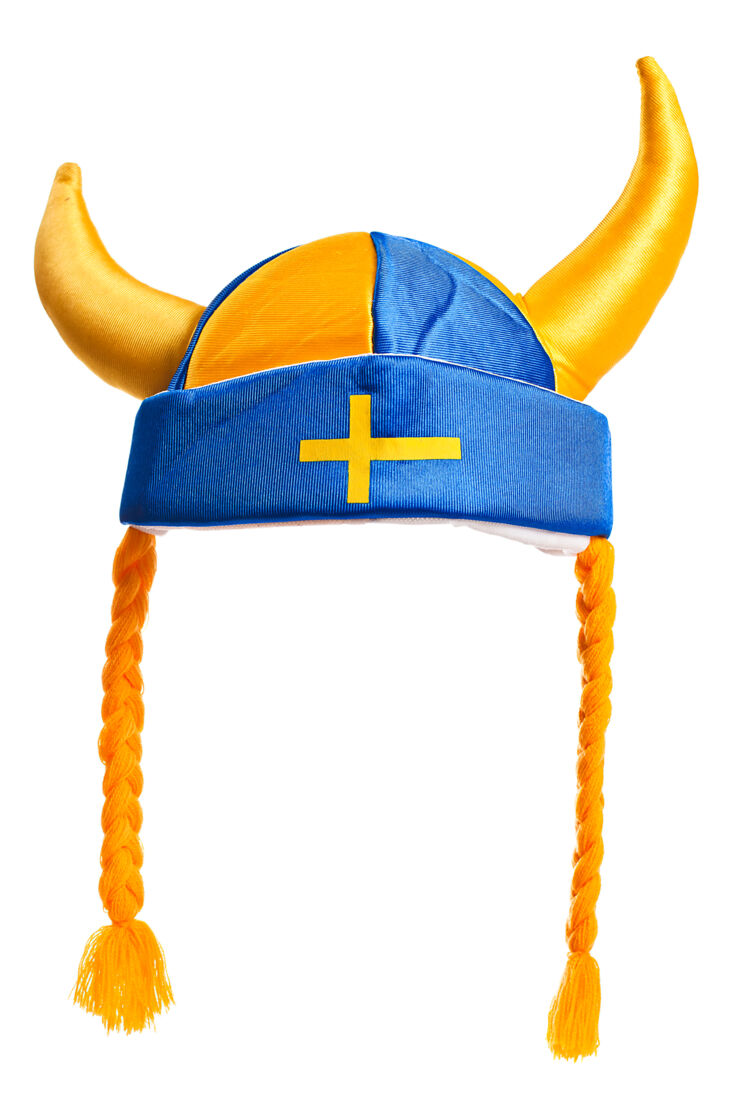 Swedish hat for tourists
Photo credit

igorr1
Little plastic Vikings, helmets with horns and Viking jewellery are on display at the tourist shops in Stockholm's Old Town. An hour's drive to the north is Old Uppsala, an archaeological site that is one of Sweden's most historical locations. Different groups of Viking enthusiasts flock to the small hills here – for general tourist purposes, but also for Viking role play, meditation and sacrificial rituals in honour of the ancient Norse gods.
"Why can't we let go of the Vikings? I'm curious about the nature of this fixation on Vikings", says Fredrik Gregorius, senior lecturer in history of religion.
Fredrik Gregorius' workplace has been at Linköping University for six years, but right now he is working from home – a situation he is not particularly happy with.
He is in the process of starting up the research project "Back to Blood: Pursuing Future from the Norse Past", which is about interpretations of Old Norse culture in contemporary Scandinavia. The plan is to investigate the recurrent interest in Old Norse religion and Vikings from various perspectives, e.g. religious, cultural and ecological. This research will be carried out together with colleagues at universities in Stavanger and Oslo.