AI at LiU
Show/Hide content
AI at Linköping University
AI, artificial intelligence, is about AI techniques as well as applications of these techniques. It is also about views on AI, how it benefits society, ethical guidelines and so on.
News
Calendar
Workshop on Modelling in Biology and Medicine 2022
We are pleased to invite you to our third Workshop on Modelling in Biology and Medicine (MBM 2022). We aim to gather all young researchers in Sweden working on modelling of biological systems. Our ambition is to give all participating PhD students and PostDocs the opportunity to present their work through an oral presentation or a poster. Further, we wish to provide an insight on how modelling in biology and medicine is practiced in academia and industry. The workshop will be in English.
| | |
| --- | --- |
| Start | 23 May 2022, 8.00 am |
| End | 24 May 2022, 4.00 pm |
| Location | Linköping |
| Contacts | Kajsa Tunedal |
LiU SAI - Scene for AI #5 - Norrköping
AI lectures in Norrköping. More details and the agenda, go to liu.se/sai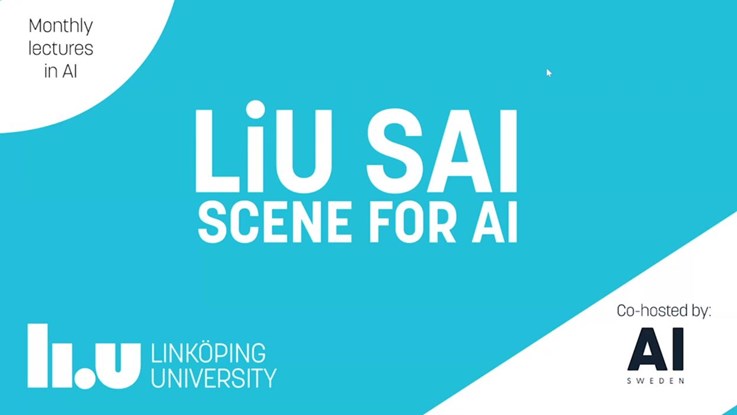 AI research in different areas and projects
Show/Hide content
Meet some of our AI researchers
Over 100 courses in AI
Show/Hide content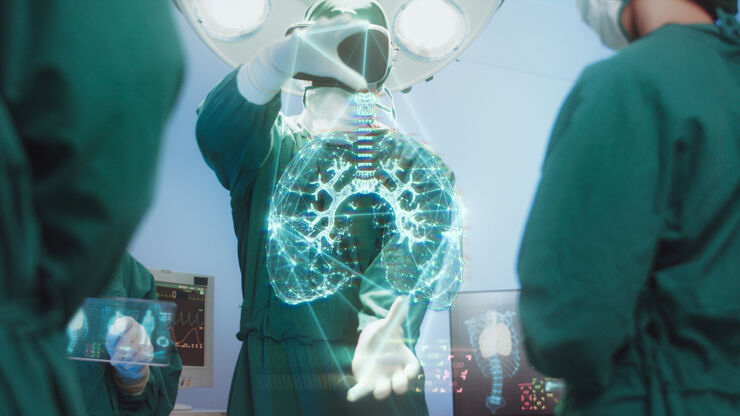 Large selection of courses in AI
There are over 100 university courses related to AI. These courses can be taken on programmes such as:
Master's Programme in Statistics and Machine Learning
Bachelor's Programme in Cognitive Science
Master's Programme in Cognitive Science
Many other Master's degree programs contain elements of AI. You can choose to participate in AI courses on all our Master's degree programmes. There are also freestanding courses for all interested.
AI courses
AI courses in programmes
Collaboration in AI
Show/Hide content
Research collaboration and collaboration with the Östergötland region
In this video, Linköping University (LiU) researchers demonstrate how autonomous drones can work together and with humans to help people in emergency situations in inaccessible parts of the Alps. Demonstration projects on an even larger scale are under way within the huge research initiative WASP – the Wallenberg Autonomous Systems and Software Program – where LiU is the host university. A ten-year investment into AI is being carried out within the framework of WASP, financed by SEK 1 billion from the Knut and Alice Wallenberg Foundation. In this project, artificial intelligence helps to create programmes and systems that think or act like intelligent people.
LiU is also home to AIDA – the Analytic Imaging Diagnostic Arena – a Swedish arena for research and innovation in artificial intelligence used in medical image analysis. AIDA is a forum in which the academic world, the healthcare system and industry meet to translate technical advances in AI into patient benefit.
As well as those mentioned above, there are even more networks, centres and groups related to AI at Linköping University.

AI sustainability center

AI Sweden

AI Competence for Sweden

Swedish Artificial Intelligence Society
Below you can read about a research collaboration that the University has with the Air Navigation Services of Sweden: LFV. In the field of air traffic control, a system is created for detecting and resolving conflicts based on artificial intelligence and machine learning methods.
Contact for collaboration and innovation
Do you have ideas for collaboration projects where you want to work with AI researchers from LiU? Do you want the opportunity to engage students or establish research projects together with LiU researchers? Describe what you need help with, and we will guide you to the right place.

LiU staff can also receive support in findin collaborators and exploring opportunities for application of their research by contacting us.
About AI at Linköping University
Show/Hide content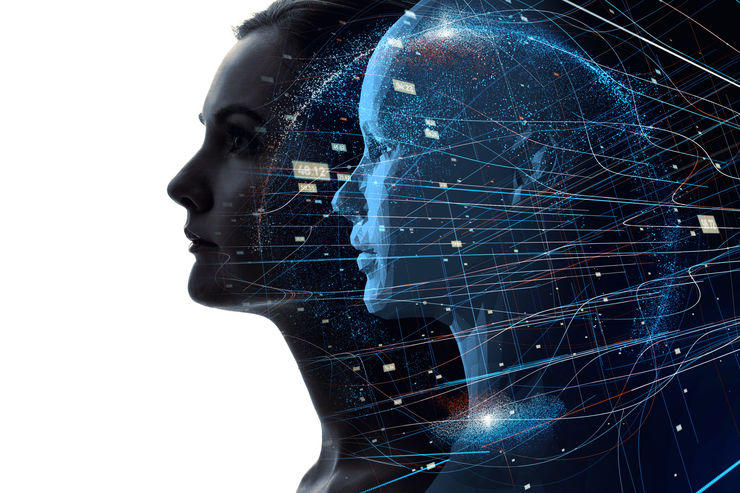 Development has been rapid since LiU appointed Sweden's first professor in computer science, Erik Sandewall, in 1975. He presented his doctoral thesis in 1969 in the new subject "artificial intelligence". At the time, research was focussed on expert systems and knowledge transfer. The focus today has shifted to machine learning, deep learning and systems that include reasoning and decision-making processes – AI-enabled systems.
At LiU, world-leading research is conducted in several important fields of AI. Computer Vision – deep learning in which computers, with the aid of advanced image processing and AI, can draw their own conclusions – is one strong field, while another is knowledge systems and advanced decision support, which requires logical reasoning. A third field is research into the role of humans in the systems, together with how we can maintain the knowledge required to take over if the systems fail.
Contact:
Do you want to get in touch with AI researchers in a specific area?