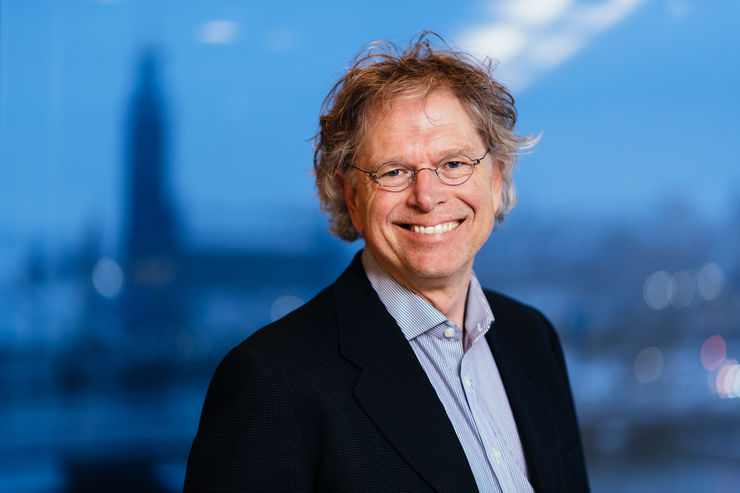 Photo credit

David Brohede Björn-Ola Linnér.
As many as 195 of the world's countries have approved the report. Björn-Ola Linnér points out how valuable this is:
"We're in turbulent times, and it's fantastic that governments all over the world have come together around the negotiated summary, with a united message from the academic world", he says.
Thousands of studies
Thousands of studies from researchers all over the world lie behind the report, which is a summary that countries have agreed on, after negotiations.
"However, even though the report is the result of negotiation, its common denominator is extremely powerful. It states unequivocally, for example, that human actions have influenced global warming, and that it is highly unlikely that several of the extreme climate phenomena we're seeing, such as the US wildfires, would have occurred without the impact of human activity on the climate", Linnér explains.
This is the first of four reports. It focusses on the physical science basis, and examines the factors that affect the climate. The next report is planned for publication in 2022, and is to deal with the impacts of climate change and on adaptation. The third report will take up how we can reduce our impact on the climate, while the fourth report will bring all these strands together in a synthesis.
LiU research
Research is being conducted at Linköping University in, for example, the Department of Thematic Studies – Environmental Change, that is directly relevant to these questions, looking at aspects of both climate policy and the scientific basis.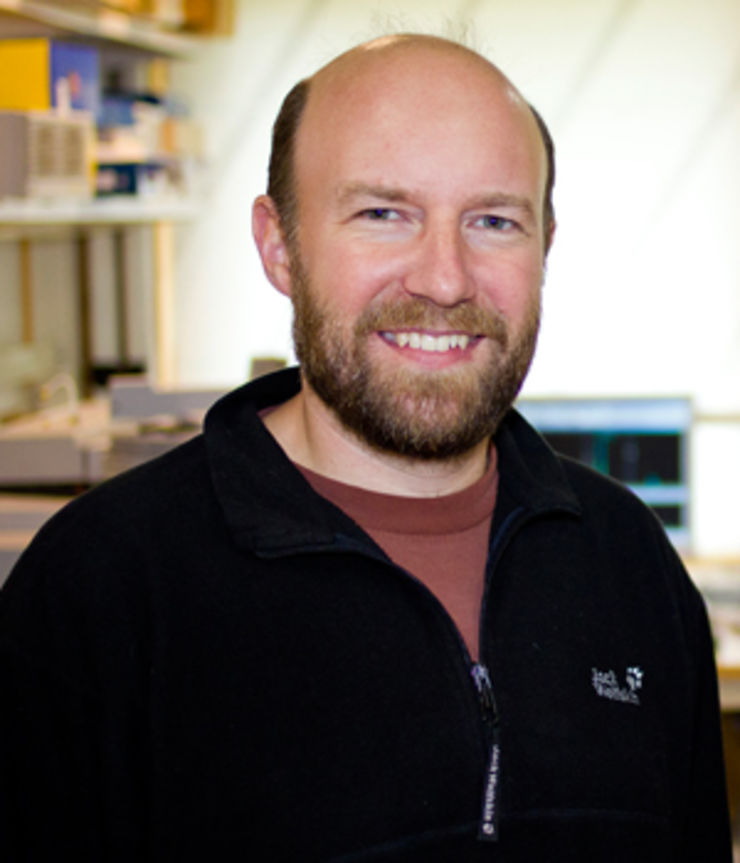 Professor David Bastviken.
Professor David Bastviken is examining methods to measure greenhouse gases, and one of the results from his research has been to identify lakes as a large emitter of methane gas in the natural world.
"We have far too few actual measurements of methane in natural settings. Reports about greenhouse gases are instead often based on various models, which contain several layers."
We must make many more local measurements
David Bastviken emphasises that there's nothing wrong with the models.
"No, the models work. But we must make many more local measurements and include the results in the models. Those who own land or various types of facility must know the sources of emissions in order to be able to take measures to reduce them."
LiU researchers are developing measurement methods and devices, such as a "greenhouse gas camera" and methods to scan emissions using drones. Another project concerns a mini-sensor that it will be possible to build at home, with readily available parts.
How can we reduce methane emissions?

"Several methods are available. We must discover and deal with leaks wherever methane gas is processed or used. The agricultural industry can consider ways to handle fertiliser, methods of cultivation, and the type of feed given to livestock. Other major factors are the water level of land and wetlands, and the nutrient levels in lakes. But I would also emphasise that it is crucial to give priority to fossil-based greenhouse gas emissions, which are the largest problem."
Food production and the climate
The food supply in large parts of the world may be at risk from the effects of change climate.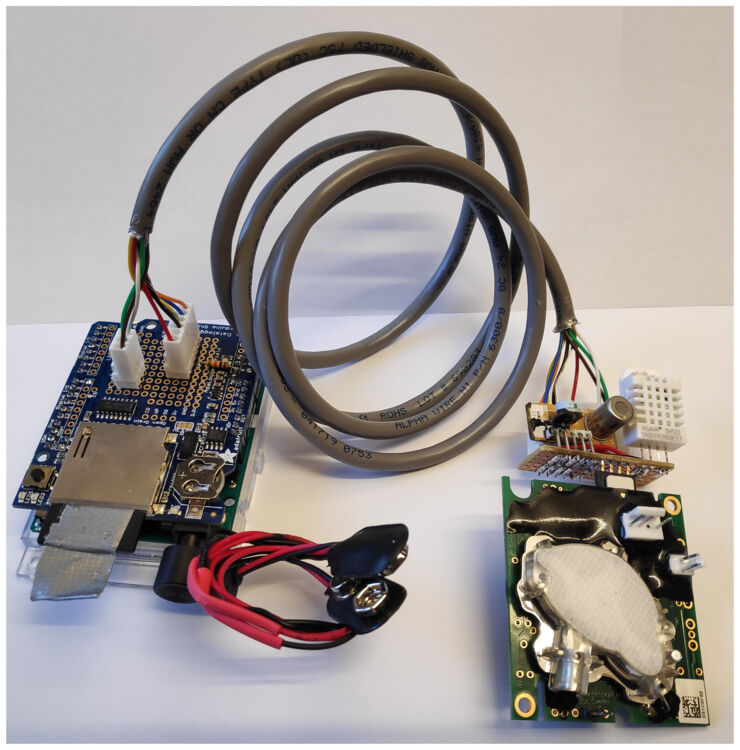 Methane logger Photo credit LiU
"People talk a lot about the melting of the arctic ice caps and changes in sea level. But I fear that the greatest effect will be changes in rainfall patterns, with long periods of drought leading to problems with food production", says David Bastviken. "We saw clear examples of this in Sweden in 2018, when cereal production was seriously affected, and it was necessary to slaughter livestock. And if this happens during long periods and on a large scale, everybody will feel the effects of climate change", he continues.
Setting harsh priorities
Björn-Ola Linnér says that we will have to set harsh priorities for both individuals and society in general, if we are to limit global warming to 1.5 degrees from pre-industrial levels – the target set in the Paris Agreement as necessary to avoid serious consequences of climate change.
"And even then we can expect rises in the sea level and melting of the ice caps. These processes are irreversible. The target of 1.5 degrees is for the average increase in temperature, and it will probably be greater around the poles", says Björn-Ola Linnér.
Drastic measures will be necessary for both individuals and society, if we are to meet our environmental objectives. LiU is in the vanguard of research into climate adaptation and
the green transition to reduce our impact on the climate.
We're looking at a transition that is economic, social, cultural and political
"It's rather frustrating that we have been talking about this for more than 30 years. We must change our way of thinking, and examine how we live, how we travel and what we prioritise. We're looking at a transition that is economic, social, cultural, and political. It's not about giving up what we see as the good life: it's about priorities", says Linnér.
We're going to manage this one, as well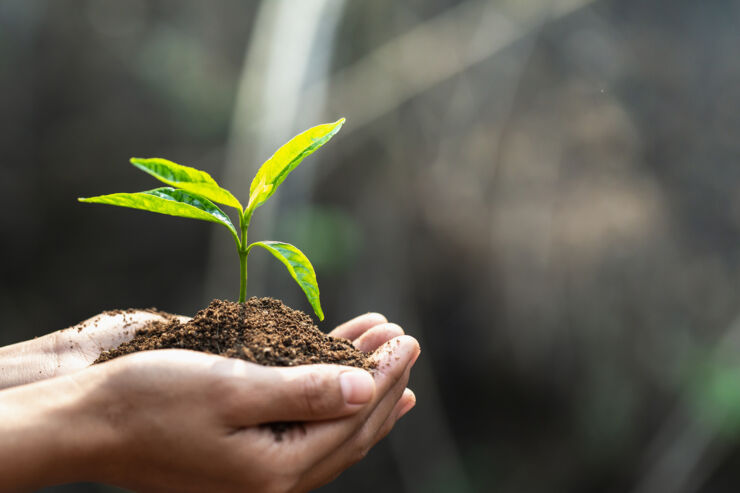 Photo credit

Tinnakorn Jorruang
He describes one transition that is already under way – the way that the business world is attempting to act in a more eco-friendly way:
"The transition must come: the only question is how rapidly we can make it. The world has faced social transitions in the past – we're going to manage this one, as well. Just look at how such a major political player as the European Commission is setting objectives for a greener and more healthy society", says Björn-Ola Linnér.