"My obvious tip for Christmas is to reduce consumption, but to still share nice moments with friends and family, and to make them happy by giving personal presents like handicrafts and do-it-yourself stuff. It's a good way to show that you invest the time and effort to bring joy to someone, instead of just going to the store and buying something impersonal. For example, you can make homemade tawashi (a type of scrubbing brush), cosmetics or sweets", says Hugo Guyader, senior lecturer in business administration at the Department of Management and Engineering (IEI).
DIY or pre-owned presents
Navitas, the largest student club at Linköping University with a focus on sustainability, has managed a second-hand shop in the A Building at Campus Valla for two years. To celebrate its second anniversary, and to inspire others to celebrate sustainably, they recently held a workshop in Studenthuset where they showed how to make your own macramé plant hanger, paint your own mugs and create your own Christmas decorations.

What is needed, to make your own presents and decorations?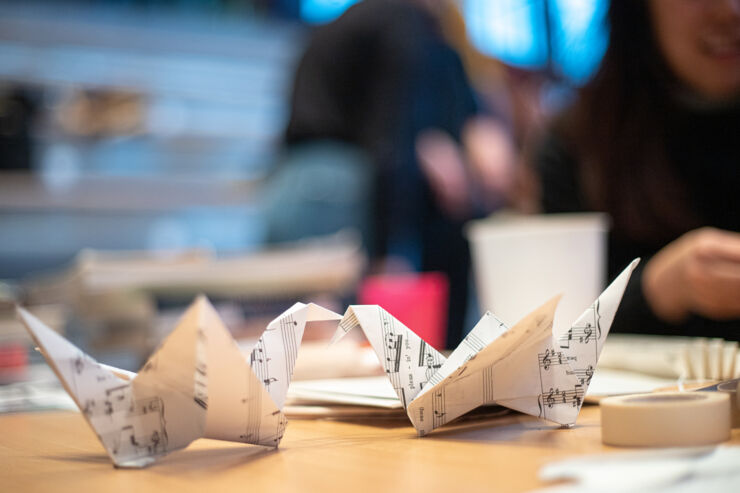 Beautiful paper birds made from old music books. Photo credit Charlotte Perhammar "All you need is the desire. With a little inspiration, you can use anything. Let your imagination go wild, and preferably use recycled materials like old books, newspapers, toilet paper rolls, yarn and milk cartons. If you think it's hard, start out with easy steps and projects. Proceed with an open mind, and in the end you'll have some beautiful creations", says Domenica de Janon, master's student in the programme Outdoor and Sustainability Education.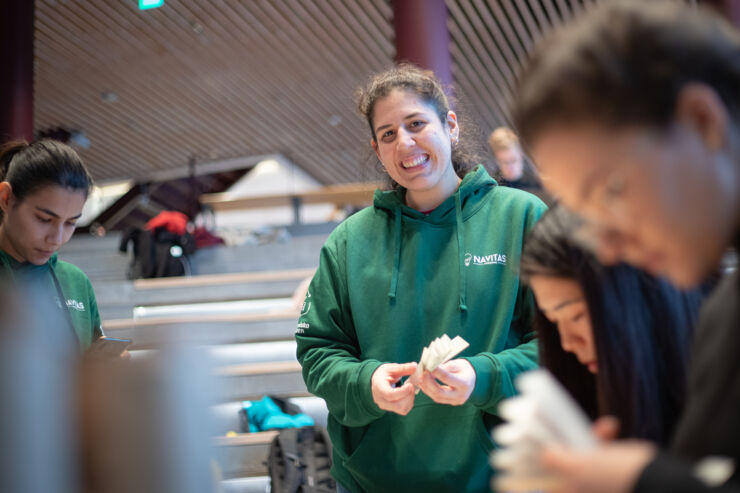 Anything can be used for Christmas decorations, says Domenica de Janon, master's student in the programme Outdoor and Sustainability Education. Photo credit Charlotte Perhammar Still, if you're not able to or don't want to make something yourself, you can buy something at the LiU Student Second-hand shop or in other second-hand shops in town or online.
"You can also buy locally produced products, to support local craftspeople and to avoid long-distance transports, which have a huge environmental impact, or you can buy ethical and sustainable presents like wooden toothbrushes, reusable coffee filters or honey candles without chemical ingredients", says Hugo Guyader.
However many sustainable products are more expensive than other products, and high prices, or a low willingness to pay are the main barriers to sustainable consumption, according to Hugo Guyader.
"Without the knowledge or information about a product's environmental benefits, consumers base their decisions on price. And since producing eco-friendly products like organic food can cost more, and this cost is not absorbed by the producer or retailer, it's ultimately the buyer who pays the higher price."
How can businesses and politicians influence people to consume more sustainably?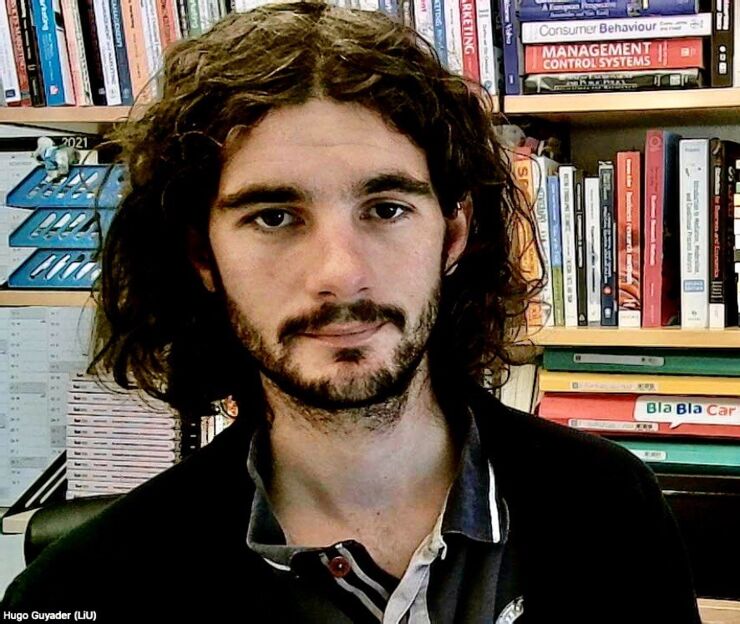 Give an experience such as a 'dinner with me', forest hike or a game night", says Hugo Guyader, researcher in business administration and sustainable consumption."Taxes can be lower for products that meet rigorous environmental criteria, so the prices will be lower. Businesses can encourage more sustainable consumer behaviour by 'nudging', which means that they make it easier for consumers to make eco-friendly decisions, for instance by way of better product labelling, or by making the eco-friendly products the default option. Shops can create loyalty programmes that reward sustainable behaviours by awarding points for reusing, repairing and recycling goods."
Hugo Guyader explains that the sharing economy, where you rent or borrow things instead of buying and owning them, has contributed the most to sustainable consumption over the past ten years. The sharing economy is also driven by digitalisation such as online platforms and GPS technology, which make it possible to further increase the level of utilisation of the goods. So one way to make Christmas more sustainable could be to rent a tree instead of buying one.
"You can also give an experience such as a 'dinner with me', forest hike or a game night", says Hugo Guyader.
"Another tip is to give to charity in someone else's name", says Matilda Arvidsson, chairperson at Navitas.
To reduce weight, you can reuse paper and wrapping paper, or skip these papers altogether, and use textiles that can be reused over and over again. Also, the tube from the wrapping paper can be used.
"One year I gave socks as a present, and I wrapped them in the tube, added some horns, and drew eyes on the tube so it looked like a reindeer", says Domenica de Janon.
Reduce food waste and eat more greens
What about the Christmas buffet: can it be made more climate friendly?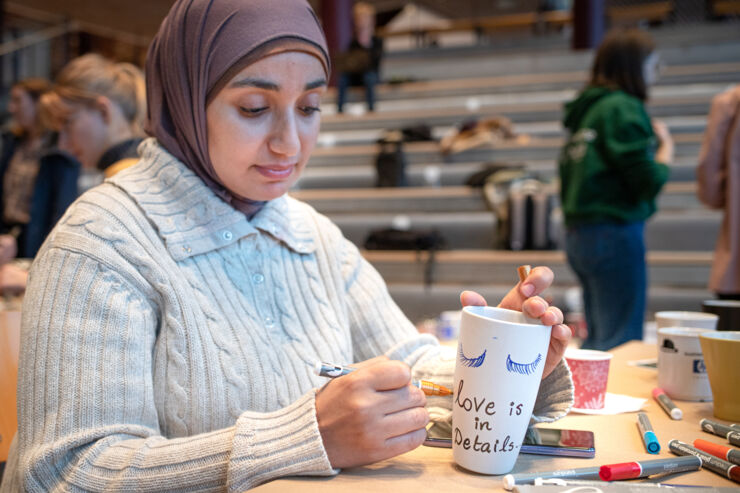 It's all about the details. Photo credit Charlotte Perhammar "Be bold: challenge the Christmas buffet norm! Don't put out more food than what will actually be eaten and enjoyed. Don't serve excessive amounts of food, keep the buffet sensible", says Matilda Arvidsson.
Domenica de Janon, who is from Ecuador, tells us that she and some friends who aren't travelling home for Christmas will have a vegan rather than a traditional Christmas buffet.
"Reducing or eliminating meat products, and buying local ingredients that are in season, are good ways of making the Christmas buffet more climate friendly. There are lots of delicious vegetarian and vegan recipes that can be served with flavours associated with Christmas. Also, cooking food with friends and family gives memorable experiences", says Hugo Guyader.
Take it easy, and travel sustainably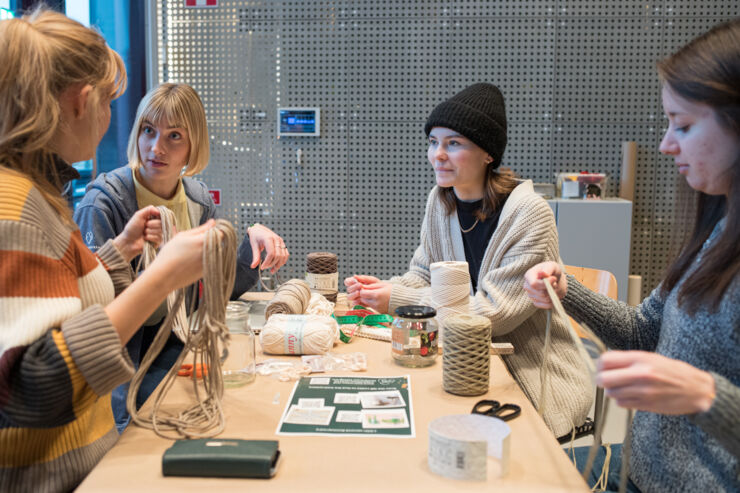 Why not make your own macramé plant hanger? Photo credit Charlotte Perhammar To avoid stress, you can limit the number of Christmas presents to one per person, and focus more on social sustainability.
"Spend time with family and recharge your batteries. Stay in Linköping/Norrköping, or travel home using public transport", says Matilda Arvidsson.