AIDA Data Hub offers data and services to support the Swedish research and innovation community in medical imaging diagnostics AI.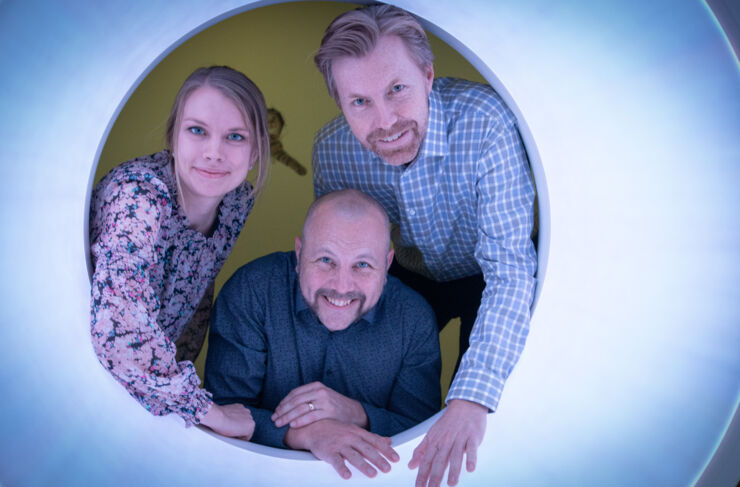 Caroline Bivik Stadler, Claes Lundström and Joel Hedlund at AIDA, Linköping University. Photo credit Ulrik Svedin The purpose is to gather, annotate, and share large volumes of data necessary to enable research, innovation and clinical adoption of world-class AI technology.
AIDA Data Hub is part of the Analytic Imaging Diagnostics Arena (AIDA) and of the SciLifeLab Bioinformatics Platform (NBIS). AIDA Data Hub also leads the development of the repository infrastructure for the European flagship project Bigpicture. AIDA Data Hub is coordinated by the Center for Medical Image Science and Visualization (CMIV) at Linköping University, and is funded by SciLifeLab.
Personnel
Joel Hedlund, Head of unit, Data director AIDA
Claes Lundström, Platform scientific director, Director AIDA
Betül Eren Keskin, Research engineer, Data sharing
Caroline Bivik Stadler, AIDA Project leader
Shreyas Shivakumara, Research engineer, Systems development