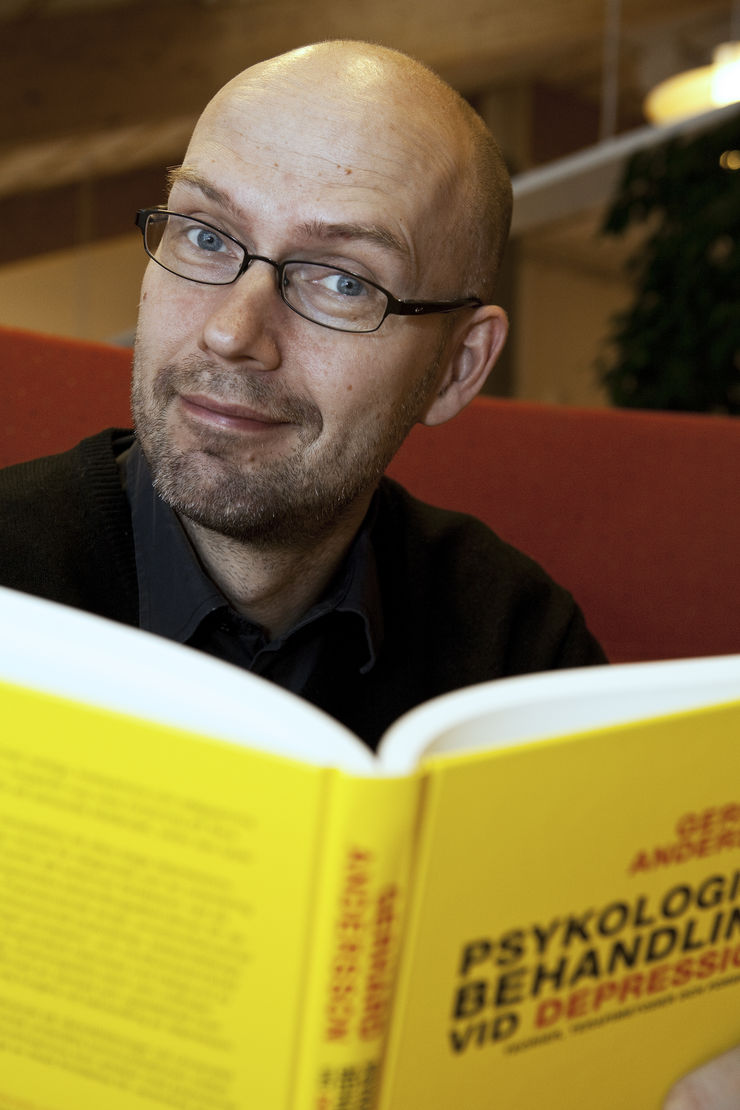 Gerhard Andersson remains involved in clinical work. An image from 2014 Photo credit Vibeke Mathiesen"Well, I thought I'd had enough of commuting to Stockholm. Every Monday since 2007 – it's fairly easy to imagine how that feels", he says.
Gerhard Andersson conducts research into methods for cognitive behavioural therapy (CBT) over the internet. He is looking at treatment methods for several issues – everything from tinnitus to heart failure. The results are extremely good.
"There are not many regions where we can say that Swedish research leads the world. But this is actually one of them", he says.
A clinician
At the same time, Gerhard Andersson has made sure to remain involved in clinical work, and for the past 16 years has worked hours on a commission basis at the ENT clinic in Linköping. Before that, he was active in Uppsala.
"It was the head of the clinic who suggested that we should make the arrangement a bit more permanent. We arrived at a solution after discussion with the head of department, Anders Fridberger.
Gerhard Andersson leaves his 30% employment as visiting professor and researcher at Karolinska Institutet, to take up 30% employment in the Department of Biomedical and Clinical Sciences (BKV). He will continue his clinical work at ENT, and the remaining time will continue to work, as previously, with the programme in psychology at LiU and at the Department of Behavioural Sciences and Learning.

What are your plans at BKV?
"I've been tasked with helping to establish activity within research related to the ear, and I have some collaboration with Markus Heilig in psychiatry. I haven't worked very much in collaboration with the psychiatry profession previously. I also thinking about starting deeper collaboration with the medical care system in Linköping."
Andersson has an imposing academic background with two doctoral degrees, more than 700 scientific publications, and authorship of around 20 books. He has been awarded the Nordiska medicinpriset. And he also has a remarkably broad field of operations with research into hearing loss in the elderly from both psychological and psychiatric approaches, balance and tinnitus within medicine.


Most cited researcher in the world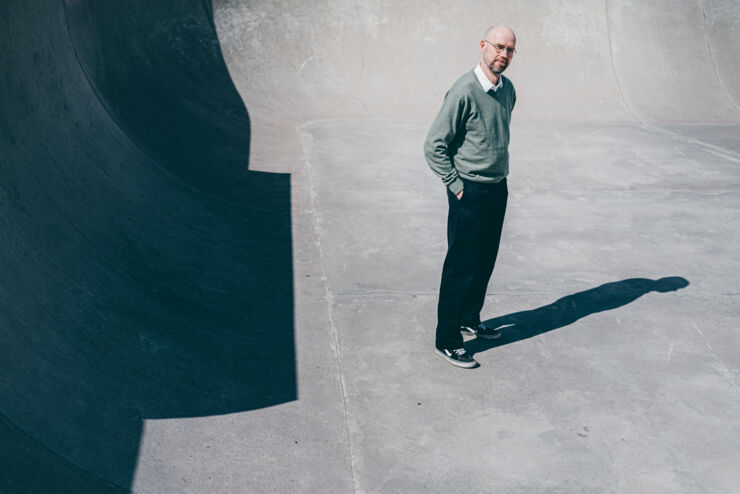 Photo credit Anna NilsenGerhard Andersson has been listed as one of the most cited researchers in the world since 2016.
"To be honest, I have my students and doctoral students to thank for that. I usually say that they chose me as research leader. I was assigned some doctoral students and students who were interested in treatment using remote methods over the internet."
At the time, he was rather sceptical.
"Indeed – both to remote therapy and the internet in general. But this scepsis meant that I applied the brakes in the right way. We have now carried out several studies that show that CBT on the internet can have the same effect as meeting a therapist."

What do you mean by "applying the brakes"?
"Mainly that we have not rushed to commercialisation. So as a consequence of concentrating on technology without becoming too interested in the commercial side, we have achieved a great deal, thanks to colleagues who are much cleverer than I am. We have kept it at a basic technical level, and have not been seduced by all the exciting things you can do with a computer. We have instead worked hard at developing the methods."

And what happened?
"If you started to work with treatment over the internet in 1998, well, you were onto a winner. The field had been awarded research grants, and many projects started. It's often the case that major changes are generational: you just happen to be in the right place at the right time. I know it sounds conceited to say so, but we are still world-leaders. Take sleeping problems, for example. We carried out the first controlled trial of treatment over the internet. If it had been a bad idea, it wouldn't have gone any further than the single report we published in 2004."
Now that they have developed the necessary methods, they have been able to work through several medical areas, such as depression, and problems arising from back pain or cancer, gastrointestinal diseases and, not least, tinnitus.

A lot of this sounds like physical problems. How can you treat these over the internet?
"Very many people experience back pain, but only in some cases does it cause major problems. Tinnitus affects 10-15% of the adult population, but, again, only 2-3% have serious problems with it. And in these cases, the problems are so great that they affect behaviour and lead to avoidance strategies, depression, and anxiety."

How can you deal with this?
"We have several models for changed behaviour. It's a question of finding an approach that helps people fare better. We have studied obsessive-compulsive disorder and depression, social anxiety and general anxiety. The boundaries between these are not clearly defined. You can have all of depression, anxiety and stress. And sleeping problems. We have created methods to design the treatment specifically for a person."


"Sometimes I wonder how on earth it can work!"
The good results have even surprised Gerhard Andersson himself.
"Indeed! Sometimes I wonder how on earth it can work! Remember - I'm a psychotherapist. When people book an appointment with me it has to be for a time when I'm available. But they can receive treatment over the internet when it suits them best. They can go back and read something again, or watch a video. We have carried out studies, and we don't see any differences in the studies in these cases. Of course, there are situations when it's necessary to meet someone. But it is possible to combine the methods."

Skateboard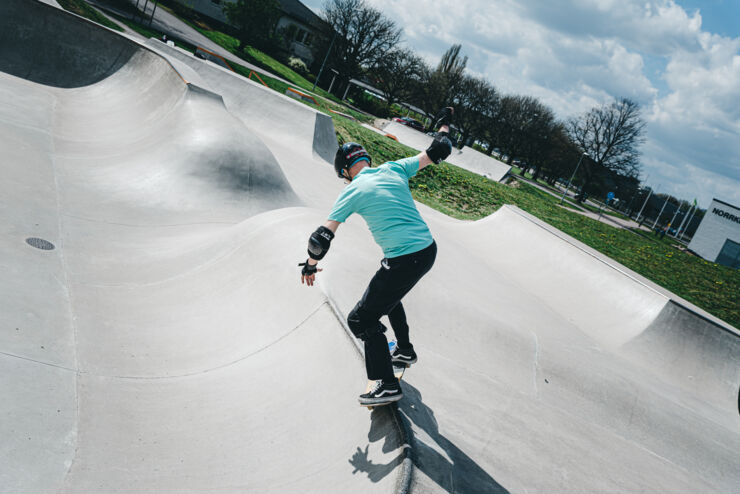 Photo credit Anna NilsenIn his research, Gerhard Andersson has spread his interests fairly broadly, and he refers to a conversation he had with his supervisor when he was a doctoral student.
"She told me that she had always been told to focus on one thing, but she hadn't managed to do that. It was too boring. My research into tinnitus as a psychologist has been in great depth, but in therapy and internet-based treatment I have worked much more broadly."
Now that he no longer has to commute to Stockholm, Gerhard Andersson may find he has more time for his leisure interest: skateboarding.
"It's really useful. When you're balancing two metres up in the air on the edge of a ramp, you can't afford to let your mind wander!"