Examples in which tailored materials can solve environmental challenges include fully recyclable batteries, new magnetic materials for electrically powered cars, environmentally sensitive replacements for toxic metals, full reuse of expensive materials, higher-efficiency solar cells, and other green energy technology.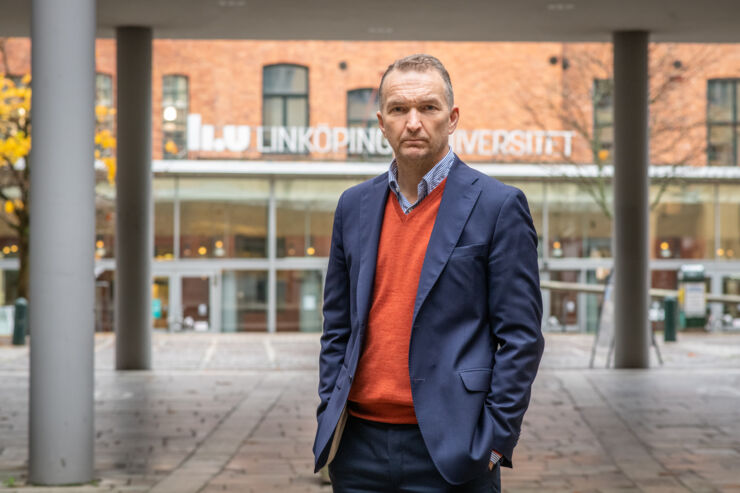 Professor Magnus Berggren, director of WISE. Photo credit Magnus Johansson"Functional materials are the most important component in the pursuit of green energy technology and circular solutions. The objective of the programme is to understand materials systems at atomic level, enabling us to create new ones. Other examples are energy-efficient electronic components, purification technology for water and air, and the ability to sequester carbon dioxide", says Magnus Berggren, professor at Linköping University and director of the new research programme.
Six universities contribute for a sustainable world
The enormous budget of the programme, SEK 2.7 billion for ten years, will enable selected outstanding materials science researchers at six Swedish universities to contribute to a more sustainable world.

"This is an incredibly important initiative for Swedish research into new functional materials, allowing us to create new technologies for a sustainable society", says Olle Eriksson, professor at Uppsala University and vice director of the programme.

The universities participating in the programme are Uppsala University, Lund University, Chalmers University of Technology, KTH Royal Institute of Technology, Stockholm University and Linköping University. The latter will be the host university for the programme.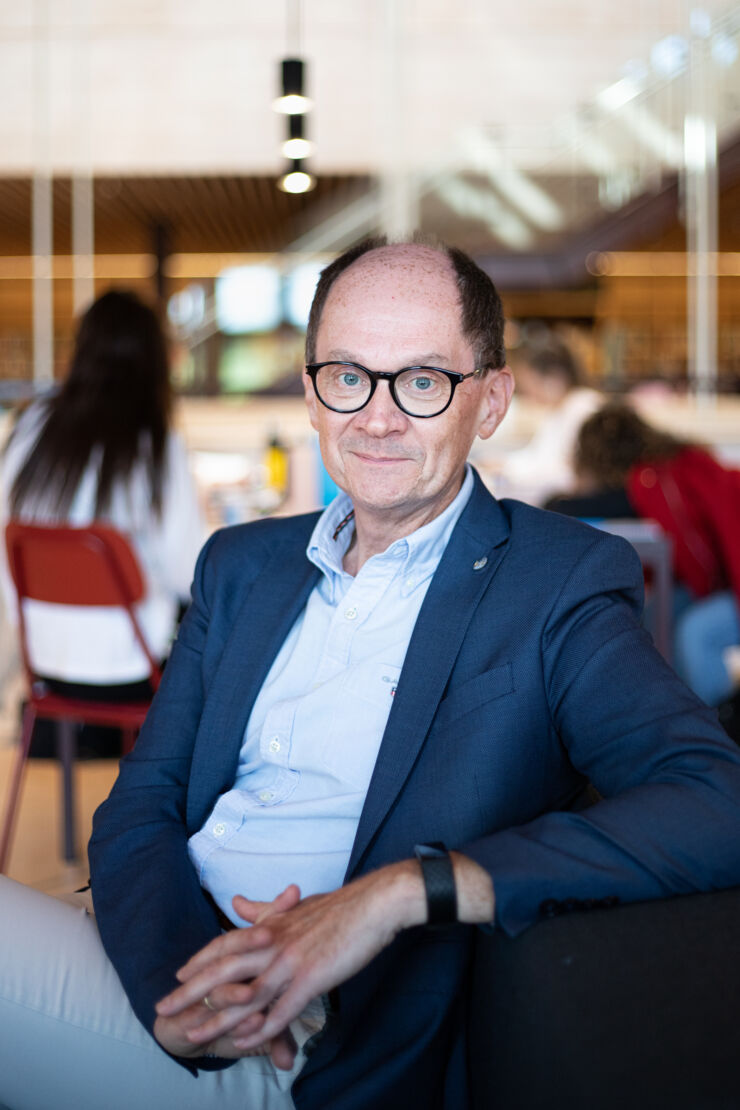 Jan-Ingvar Jönsson, vice chancellor of LiU. Photo credit Charlotte Perhammar"This is an amazing opportunity for Sweden as research nation to contribute to sustainable solutions in a field where we are already world-leading. This initiative now makes it possible for us to aim even higher and have a major international impact. We are, of course, proud and delighted that we have been trusted to lead this endeavour, taking national responsibility for an extensive and significant research programme", says Jan-Ingvar Jönsson, vice-chancellor of Linköping University.
Large investment i natural sciences
The programme is funded by the Knut and Alice Wallenberg Foundation, and is probably the largest individual investment in the natural sciences in the history of Sweden.

"This is a powerful, concrete initiative for a more sustainable world. It will help to cultivate knowledge that will contribute to achieving the goals of the UN's Agenda 2030 and the Paris Agreement. The overriding objective is to produce new sustainable materials, and to train future leaders within society, industry and the academic world", says Peter Wallenberg Jr, chair of the Knut and Alice Wallenberg Foundation.

In addition to the funding of Swedish cutting-edge research in materials science, twenty-five international research groups will be recruited to the six Swedish universities within the programme, and a graduate school will be established with places for 180 PhD students and 180 postdocs. Thirty of these PhD students and thirty of the postdocs will be based in industry.

"Industry must transition more rapidly, if we are to reach our climate-focussed and environmental objectives. Through a close collaboration in research arenas, we will create opportunities for the exchange of knowledge and experience between the academic and business worlds. Industry is involved at the forefront of materials science research, while the scientists gain insight into the challenges that the companies are facing", says Sara Mazur of the Knut and Alice Wallenberg Foundation, and chair of the programme.
Broad collaboration
It is expected that interdisciplinary collaboration will be established with researchers within the other large Wallenberg-funded programmes, such as the Wallenberg AI Autonomous Systems and Software Program (WASP) where Linköping University is also host university, the Wallenberg Wood Science Center (WWSC), Data-Driven Life Science (DDLS), and the Wallenberg Centre for Quantum Technology (WACQT).

More information is available from the Knut and Alice Wallenberg Foundation