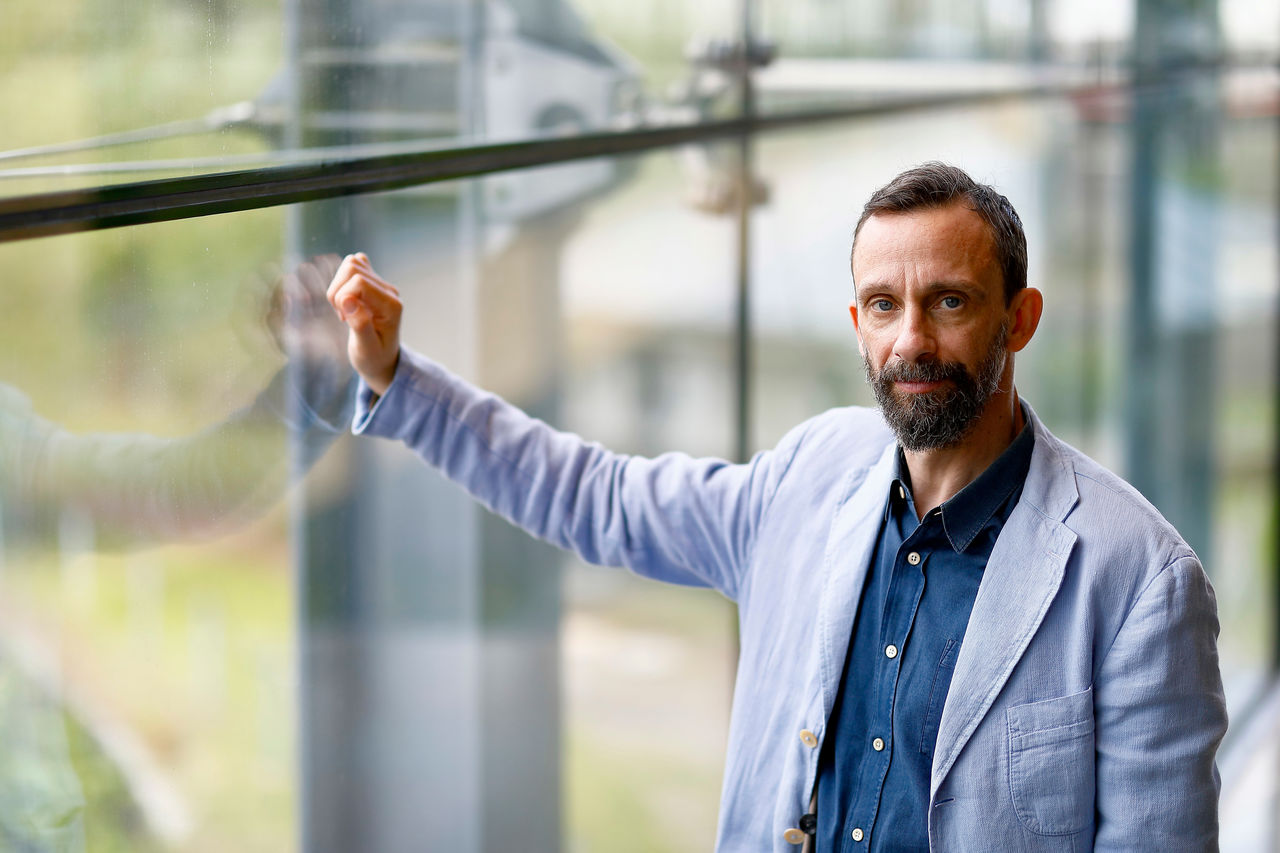 Andreas Nobel
Photo credit

Peter Holgersson AB
"Pine furniture should be manufactured from pine: it's an enormous waste of resources if the same piece is manufactured in oak, since the expensive oak can support significantly smaller dimensions. Large tables with thick ash tabletops are trendy in public environments in Stockholm: they could have used wood of half the thickness, or used pine or birch instead. Different types of wood should be dimensioned according to their integral properties: anything else just appears insensitive and nouveau-riche", says professor and furniture designer Andreas Nobel.
For LiU's newly inaugurated professor of furniture design, wood is the thing to use: it's a locally sourced natural product that is strong, light and easily worked. In addition, wood maintains a temperature and has a hardness close to the human body. Another huge advantage is that large quantities of machines are not required to build furniture. He has himself constructed a manually powered bow lathe controlled with the aid of the feet.
"It takes an hour to build it, then you can make all the furniture you need", he claims.
Learning a social event
His love of wood came when he left school and ended up wandering his way into Sätergläntan, an institute for handicraft in the Swedish town of Insjön, where he felt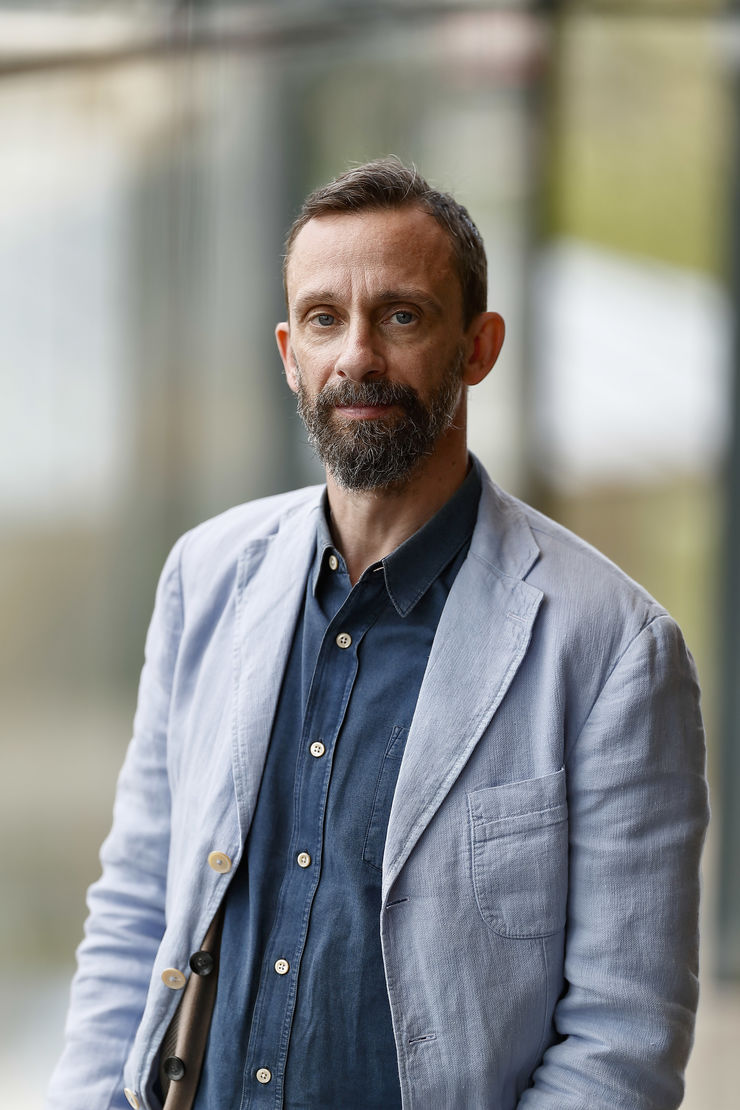 Andreas Nobel
Photo credit

Peter Holgersson AB
immediately at home. This was followed by periods at Nyckelviksskolan on Lidingö and at Konstfack in Stockholm. His teachers at Nyckelviken and Konstfack sparked in him an interest in supervising, talking to and inspiring students.
"I want to work with the students in the workshop, learning is a social event at institutions that specialise in art, craft and design. A great deal of knowledge is passed back and forth while we work. We can learn a great deal from both colleagues and students – we have, of course, the same interests but come from different backgrounds."
He gained experience as a teacher both at Konstfack and more recently as senior lecturer at Beckmans College of Design. But Andreas Nobel is not a complete stranger at Malmstens: he has previously been here as both guest lecturer and guest critic. When here, he has principally worked on the connection between technology, people and the product – what the work results in.
"The technology we choose influences the final result: if we draw all our furniture in the same computer program it will affect the diversity we achieve. We must use many technologies and many perspectives. It is also important that we create an open, creative and learning environment in which everyone shares their ideas and doesn't keep them secret."
Why did he leave Beckmans for Malmstens?
"My colleagues at Malmstens lead the field in handicraft and technology: this is knowledge that has been built up over many years. The collaborative way of working was very attractive. The work here is already of top quality: what I can contribute is further conversations and knowledge about technology, colour and form." It was also important that Malmstens has education in furniture upholstery, where he sees that Swedish furniture manufacture needs a major impetus, in terms of both design and sustainability.
"The use of textiles is undervalued in current Swedish interior design, and there's a large potential for improvement in how to use textiles and upholstered furniture", he says.
Living materials
"I'm not interested in material magic: textiles are living materials, just as wood is. The architecture and interior design field is characterised by a fastidiousness and moralism that I don't like. Something, somewhere, has to break the superficiality of perfectionism."
Upholstered seating is often covered in a manner that makes seams, abutments and folds invisible. The fabric is glued onto a seating frame, which not only makes it impossible to wash and change, but is also a missed opportunity, according to Andreas Nobel.
"A sensuous covering with interesting compositions and abutments has been reduced to a boring and homogenous unitary volume."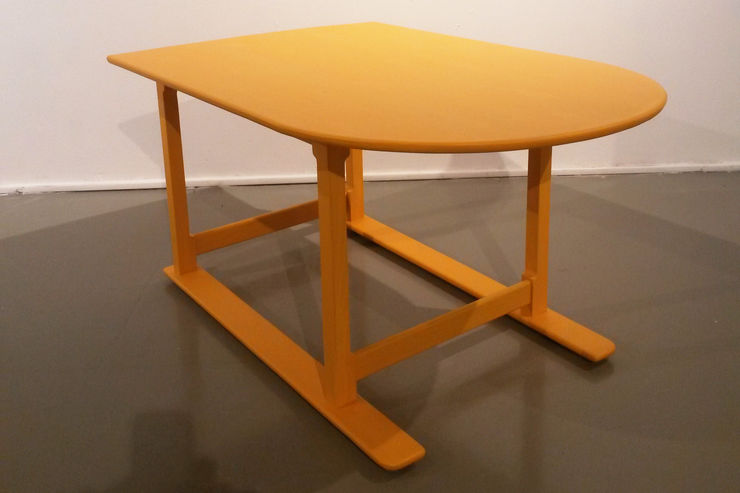 The small and dainty coffee table. Design Andreas Nobel.
When designing furniture, he often gives the pieces a classical timbre, but adds slightly weird expressions. One example is his small and dainty coffee table supported on runners – preventing ugly marks in the carpet that table legs otherwise would have made. Or his long, ingenious collapsible bench, not only attractive but also comfortable, despite its narrowness.
"I have worked with furniture design nearly my whole life, but not much of my work has gone on to serial production. I'm more interested in individual manufacture of solid wood furniture", he says.
And reuse. Andreas Nobel is a person who can be drawn to an old discarded set of drawers and create something new from it. When the plastic handle of the oven door at home broke, a new one was created from turned wood. He sees the repair as an aesthetic addition, giving the piece a further layer of history.
"Furniture in itself can't be ugly: it depends completely on what you do with it. Well, I must admit that renewing chairs used in public environments in the 1990s is a bit of a challenge", he laughs.
A hope for the future
Andreas Nobel's role as professor includes both teaching and research. His doctoral thesis analysed writing technique and how it has influenced not only our manner of conveying our thoughts to the people around us, but also the spirit of the age. It is here, in the connections between form, the spirit of the age and technique that he sees his research field. Sustainable development deals with changing habits, behaviour and culture. But he believes that if new ways of thinking are to become firmly established, they must be dressed in a new design.
"Modernism had a huge influence as the Swedish welfare state was being built, just to mention one example. Sustainability deals with aesthetics, but I can't see that a new artistic idiom has grown that expresses environmental and sustainability issues. I want to design and build a wooden building with its interior design together with the skilled carpenters at Malmstens, taking into consideration the latest and best in environmental technology from LIU. This will be a building that combines new and old aesthetics and new technology with traditional handicraft."
Andreas Nobel envisages a multidisciplinary project that exploits the strengths available at LiU. A building unlike anything else, a showroom and teaching tool for technologists and designers, a building devoted to wood, technology and the hope of a sustainable future.
Translated by George Farrants