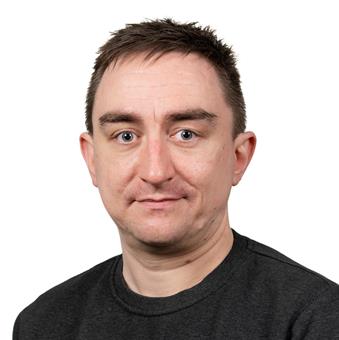 Marcel Bollmann
Universitetslektor
"Natural language processing" (NLP) och maskininlärning.
"Natural language processing" (NLP) och maskininlärning
Jag är universitetslektor vid avdelningen Artificiell intelligens och integrerade datorsystem (AIICS) vid Institutionen för datavetenskap (IDA).
Jag är beräkningslingvist och forskare inom "Natural language processing" (NLP).
CV i korthet
(På engelska)
PhD
I have obtained my PhD degree (Dr. phil.) in Computational Linguistics at Ruhr-Universität Bochum, Germany, in 2018.
My research was funded by various projects related to historical language corpora of German, and my dissertation is on the normalization of historical language data.
Postdoc
Between 2018 and 2021, I was a postdoc in the CoAStaL NLP group at University of Copenhagen, Denmark.
During that time, I received funding from the EU in form of a Marie Skłodowska-Curie Fellowship (MSCA) for a project on "morphologically-informed representations for NLP."
Our paper on "Error Analysis and the Role of Morphology" won a "Best Long Paper" award at the EACL 2021 conference.
Assistant professor
Between 2021 and 2023, I was assistant professor at the Jönköping AI Lab (JAIL) at Jönköping University, Sweden.
I contributed to the advanced-level study program in "AI Engineering", creating new courses on "Data Science Programming" and "Natural Language Processing."
Volunteer
As a volunteer, I also contribute to the development of the ACL Anthology as Site Development Lead.